When people plan for a vacation, first thing they do is surf the Web and look for the nicest places there are. Browsing through Web sites and looking every piece of information about some places. Sometimes, they miss what lies behind them. The more they look for the places afar, they lose sight of what's near them.
There are places around you that are more beautiful that the spots you fantasize over; you just don't notice them. So to help you, here are few of the tourist spots in United States, places you can visit without going through the hassle of processing you passport. And for people not from the United States, this will give you an idea on where to go first when you get the chance to visit the Land of the Free and the Melting Pot. Antelope Canyon, Arizona
You can see it as a desktop background in your newly bought computer. It's time to go out and see it for real.
Skagit Valley Tulip Fields, Washington
A field of flowers can give you the calmness nothing else can offer.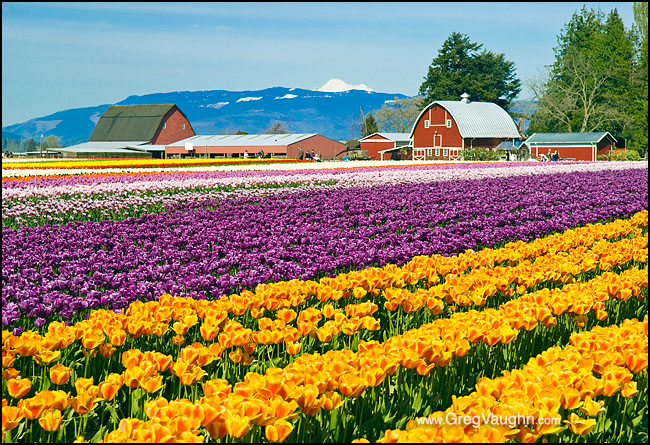 Zion National Park, Utah
Do you know that's staring at green-colored stuff can give your eyes a good effect? Why not go here and know the answer yourself?
Oneonta Gorge, Oregon

And after you visit the Zion National Park, move ahead to Oregon to see this.


Yosemite Valley, California
This looks so calm, and it should give you that feeling too.
Grand Prismatic Spring, Wyoming
This spring will make you forget what season it is and will just eat you up with its beauty.
Hamilton Pool, Texas
A natural pool to freshen you up will not be a bad idea at all.

Northern Lights, Alaska
Another thing science and nature have to offer. The beautiful aurora borealis will give you an experience you will never dare forget.
Thor's Well, Oregon
Watching Chris Hemsworth on TV playing Thor is good, but seeing the beauty of Thor's Well in Oregon would be better.
Mendenhall Glacier Caves, Alaska

This series of ice caves will not leave you disappointed.


These are just some of the most surreal places in America that you need to see for yourself. Who knows, they're just around your corner.