12-year-old Dominic Locatelli is not just an ordinary kid. During summer break, he sets up a lemonade stand and sell cookies to passers-by outside his home, not to raise money for himself, but to raise money for an ill dog that is not even his.
Rosie, a 6-month old Yorkie, is a dog that is under the care of the friends of Dominic's parents.  She has a stage five heart murmur. If she can't undergo surgery immediately, her life will only last 12 more months.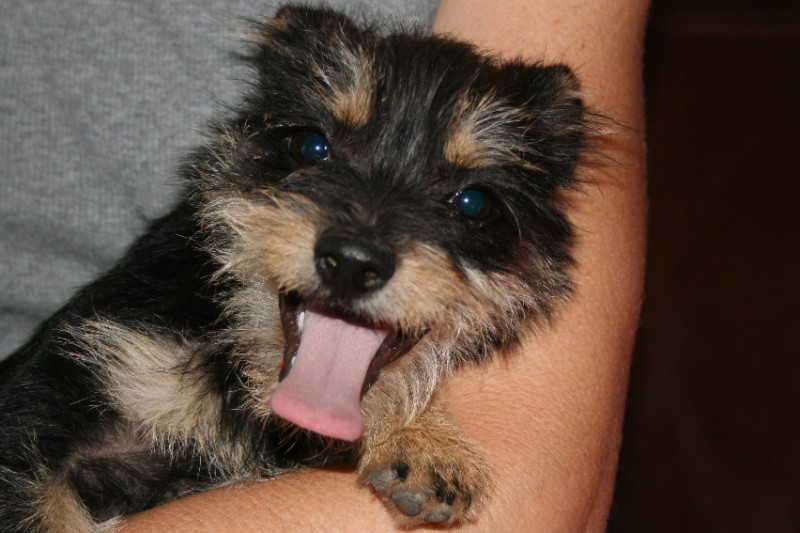 When Dominic heard about the story of the pooch needing surgery, it made him remember his own dog that passed away recently, a 17-year-old Yorkie. It reminded him how painful it was to him. So, even if he didn't really know Rosie that much, he decided to help him in his own little way, and that is through selling lemonade and cookies. So far, Dominic has raised more than $800 for Rosie through selling.
The young boy's cause has gotten the attention of the whole world. In fact, an organization called The Rescued Pup, has set up a GoFundMe Page. Through the efforts of all the people who donated and helped, Rosie was scheduled for surgery. And recently, she has already came home from the hospital.
According to the update on the GoFundMe Page:
"Rosie was able to come home this afternoon from the hospital. She no longer has a HEART MURMUR! Thank you to everyone that donated to help her get the surgery. There were complications, it was a difficult surgery and if we didn't have such an awesome cardiologist, she wouldn't have had the same happy ending. Thank you Dr Hsu, and thank you to VCA Emergency Animal Hospital for working with us on her bill.

All of our Gofundme money has now been used for Rosie to fix her heart murmur.

Thank you.
Michelle & Rosie"
Dominic's story has been an inspiration to many that even in your own little ways, you can still make a difference.
Find out more about Dominic and Rosie's story here: