The 'world's poorest president', Uruguay's Jose Mujica was offered $1 million for Mujica's iconic 1987 VW Beetle by an Arab sheikh.
"I didn't give it any importance," the ex-guerrilla leader told during a news conference. He added that he has "no commitment to cars" and joked that his three-legged dog, Manuela, was the main reason for holding on to the vehicle for a long time.
The leader lives on a run-down farm owned by his wife. The only other prized possession of real material value he reportedly owns is the 1987 Beetle.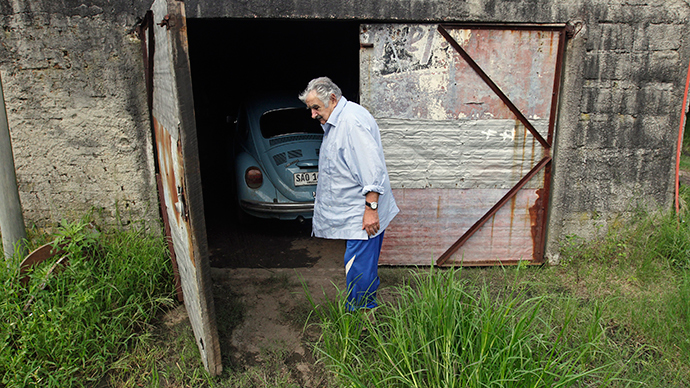 Originally it was Mexico's ambassador to Uruguay who earlier suggested that Mujica sell off the car. They joked about how he could get 10 4WD trucks for the money..
In case the $1 million deal takes place, Mujica plans to donate the whole amount to a housing support program or donate them to the country's public health office, or to his campaign workers.
The president explained his decision by saying "Human beings have a bit of fetishism; we need certain material symbols," and added that he still keeps his father's old hammer and shovel,"They are little things to the world, but are worth a lot to you."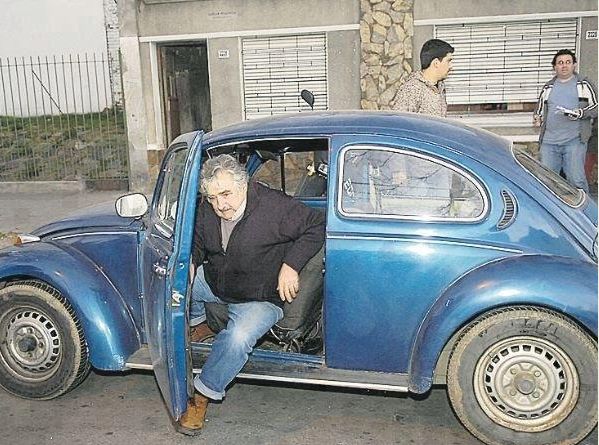 During his term, Mujica led a radical overhaul of drug policies on cannabis possession, setting a blueprint for other Latin American countries. The legalization of cannabis enabled Uruguayan authorities to combat the neighboring Paraguayan drug trade.
He was known as "the world's 'humblest' president", due to his withdrawn lifestyle and his donation of around 90 percent of his $12,000 (£7,500) monthly salary to charities that benefit poor people and small entrepreneurs.
"A president is a high-level official who is elected to carry out a function. He is not a king, not a god. He is not the witch doctor of a tribe who knows everything. He is a civil servant. I think the ideal way of living is to live like the vast majority of people whom we attempt to serve and represent," he once told Al Jazeera.
Check out this videos of the president below: