There is more to this ordinary Hello Kitty backpack than meets the eye. When you take a closer look, you'll be surprised to know that it's a creative and life-saving invention.
The "Chemo Backpack" was designed for kids with cancer by an 11-year old girl who has been herself a cancer patient.
Four years ago, Kylie was diagnosed with rhandomyosarcoma, a cancer that affects her soft tissue. "I lost my hair and always used to get sick easily," Kylie said.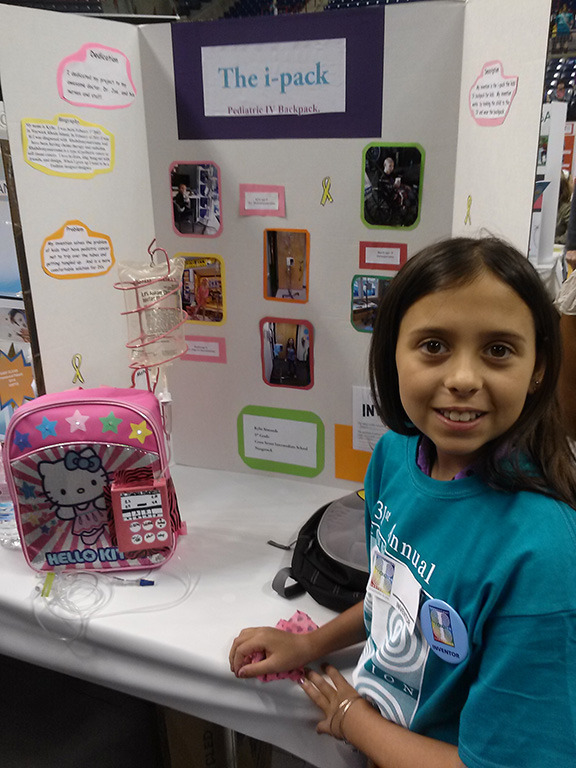 Her doctors, though had a positive outlook about her health so Kylie is now focusing from her own chemotherapy to something else – coming up with a way to help other children with cancer.
"I used to use IV poles and I always tripped over all the wires," sha said. She had a hard time walking around, and have to depend on someone to push the pole for her when she was under chemo.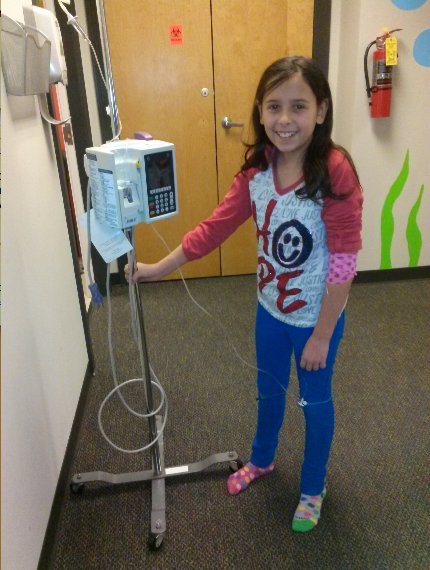 It was Kylie herself who came up with the idea of a lightweight, easy to maneuver pediatric IV pack which is more convenient to the poles normally used in hospitals.
"The bag would have all the medicine that you needed for chemotherapy and this would be the drip and it would go through the machine on the front and you just put it on and you can walk around with it," Kylie said, demonstrating how the backpack worked.
During a recent CT Invention Convention, her prototype invention has won a large number of awards during the CT Invention Convention. The young inventor won the coveted patent prize, and now owns a provisional patent for the life-saving bag.
She testifies to her own invention by saying she has sat back with it a lot and it didn't hurt. When she created the backpack, she was thinking of her other sick friends.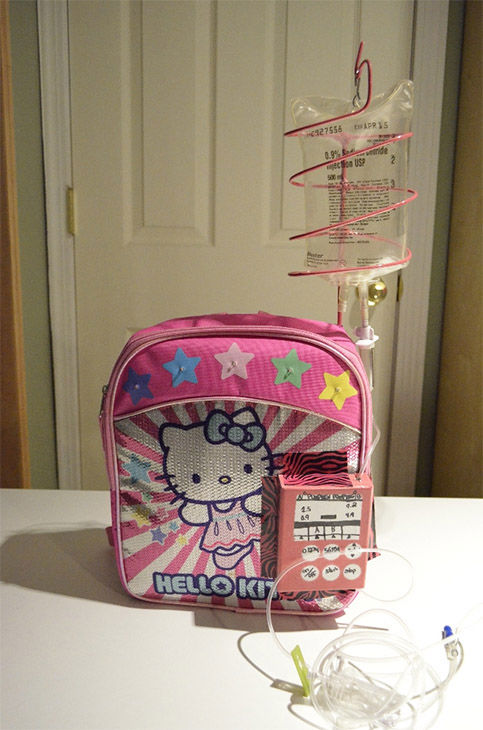 "My friend Marik, he has a prosthetic leg and he has to [use] crutches and always have someone to pus it for him but if he had something like that he could just slip it on."
There's also her other friend Brooke. "Well she had to sometimes go home with it and she had to stay overnight in the hospital, so I think she would have really liked something like this."
She said she wishes a produce like this was around when she was going through chemo. It would have been easier and quicker for her to get around. The IV poles have always prevented her from doing things like other normal kids so, like playing.
It has been some two years already since Kylie got rid of cancer so this bright young girl has more time to play with her siblings. Now, she is raising the money to get her IV backpacks manufactured.
View clips of this young girl's helpful invention:
For more stories of modern-day heroes to people who are sick with cancer, check out the links below:
Childhood Friend Helps a Single Mother with Cancer
Big Sister Saves the Lives of Her Three Brothers Who All Have Cancer
Principal's Cancer Treatment Donated by High School Class
Pilots Turn Jet Around to Pick Up a Cancer-Stricken Girl Who Lost Her Passport
Five-Year-Old Recovering Cancer Patient Becomes a Superhero for a Day