He sings. He writes songs. He dances. But, when he has time in the middle of a hectic schedule, he fulfills wishes.
Justin Bieber is the twenty-one-year-old Canadian singer who rose to fame after he was discovered by Scooter Braun through his YouTube videos. Since his debut in 2008, he became one of the most sought-after singers of this generation.
But, this young dude is more than just a performer. He is also someone who takes his part in making some of his fans' wishes come true—like this girl from Utah.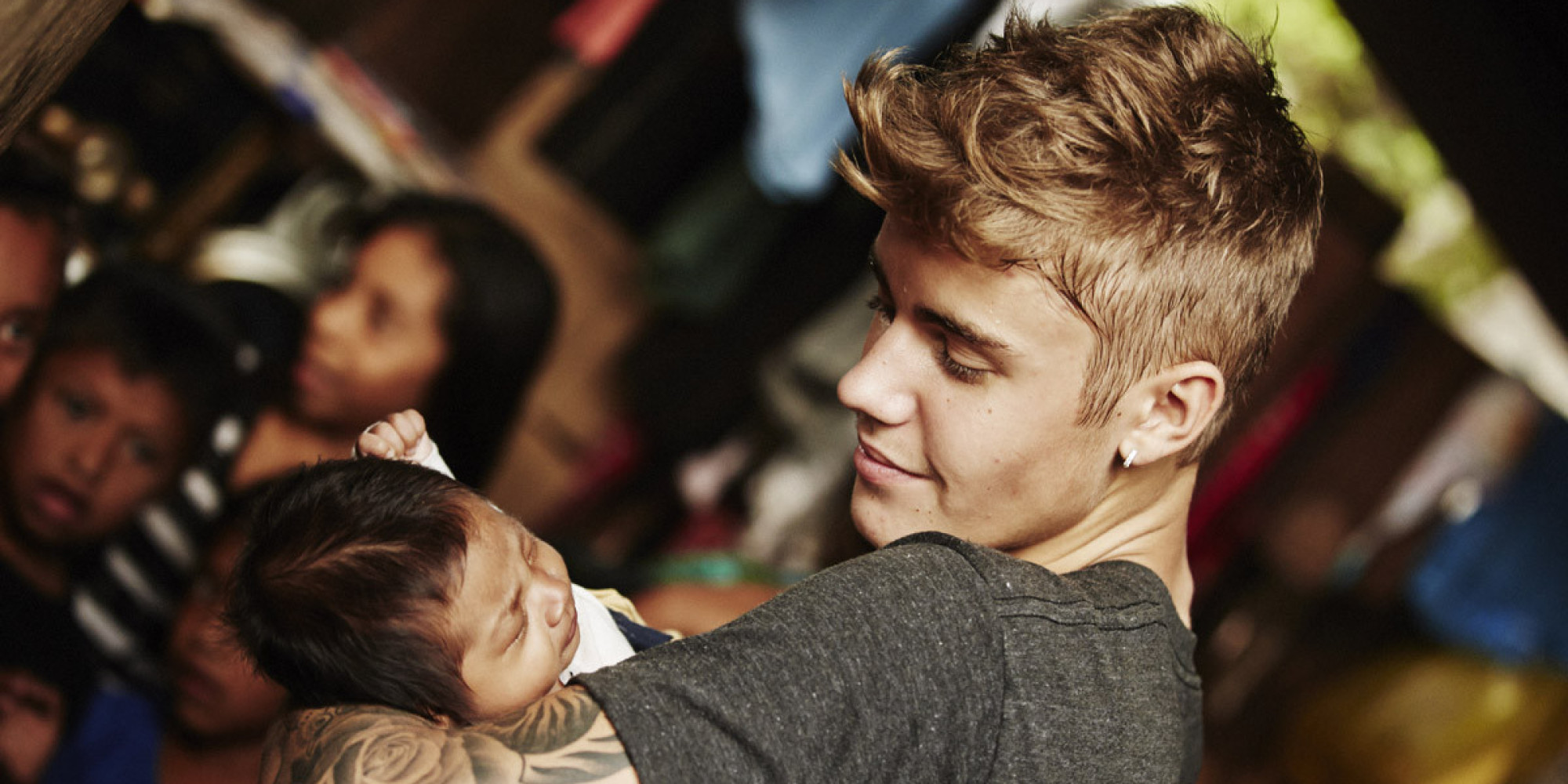 Seven-year-old Utah native Millie Flamm is one of the millions of girls screaming for Bieber. But unlike her Belieber friends, Milla does not have enough time to follow her idol's journey. She has cancer and has little time to live.
Milla has a ticket to Bieber's concert in Salt Lake City, but her condition got worse that it became hard for her to go outside and see Bieber in person. A social media campaign was launched to help Milla. The campaign reached Bieber, and before he started his concert in Salt Lake, he went to the hospital to surprise Milla.
Bieber spent some time with Milla and even kissed her on the cheek, to which she reacted that she would never wash her face again.
Justin Bieber posted a picture in his Instagram account, a picture with Milla with a caption "Look at this bundle of joy . . . I love her."
Six months after Justin Bieber's visit, Milla Flamm bid farewell to everyone around her. She died Tuesday morning on June 18, 2013. She left a family of three, her parents, Amanda and Brady, and a little brother named Austin.
Though she has come to her life's end, her parents know that Milla died happy. Having able to fulfill one of her last wishes, Milla has a memory to carry to her next stop. "She is our hero, and words cannot express how much we will miss you. We are grateful to know that she is in heaven and that we will see her again," her family said.
To know more about the encounter, check out the clip below:
For more stories about celebrities fulfilling the wishes of cancer patients, click on these links:
Taylor Swift Takes Time to Call 12-Year-Old Fan with Cancer
Robin Williams Secretly Fulfills a Dying Girl's Wish
John Cena Holds Title for Most Wishes Granted with 450 and Counting
A Leukemia Patient Meets His Favorite Superhero- Hellboy
The 'Rap God' Eminem Grants His Dying Fan's Last Wish
Heartwarming Stories about Celebrities Fulfilling Dreams