Madeline Stuart is an 18-year-old girl from Australia with Down syndrome. Maddie has always loved the spotlight. She's an athlete who loves to spend her days taking part in activities such as cheer leading, dance and gymnastics. Not only is she skilled on the field but Maddie is also a fashionista! So, once she started styling her own fun, creative outfits, she asked her mom to her own personal photographer every time she was about to leave the house.
The result of these mini-photoshoots are astounding. Madeline can flaunt a pretty floral print sundress while at the same time looking fabulous in a fun pair of leggings and a t-shirt. She also knows which bikini color works perfect to compliment her beautiful red hair.
However, the brave 18-year-old is not only concerned about flaunting her looks and fashion sense. The upcoming model — who's struggled with her own weight  — wants to help women all over the world realize that no matter what your shape, size or ailment is, you can, too, be a model. Madeline herself just dropped 50 pounds in order to feel better about herself and her health and she looks better than ever.
"People with down syndrome can be sexy and beautiful and should be celebrated," her mother stated in a recent press release.
We're totally excited to see how far Maddie goes in the industry and how many people she inspires! Go Madeline!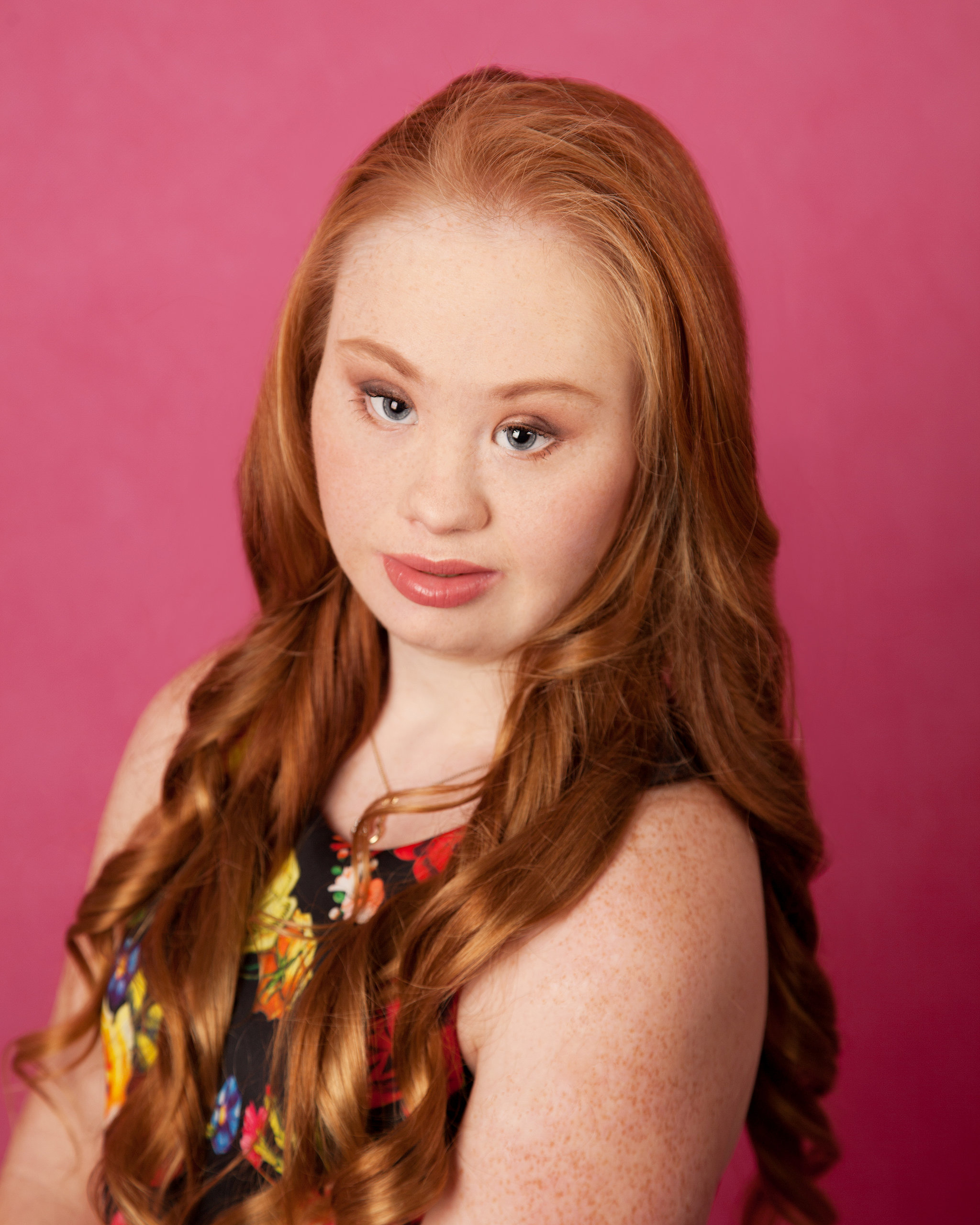 Learn more about Maddies amazing journey here:
For more inspiring stories about people, young and old, with down syndrome, check out the other stories below: