Alzheimer's disease and dementia are among the most horrible illnesses that are medically tough to handle. However, the Hogeway Center in the Netherlands is making a difference by helping pioneer a sensitive new form of care for the patients suffering from these diseases. They created a safe and gated village, where patients can live a normal life and roam around freely.
Built somewhere in the town of Weesp, the gated village of De Hogeweyk has almost everything a person needs to survive – parks, a bar, a theater, a restaurant, and a grocery store. It also has 23 houses that serve as homes of 152 seniors suffering from Alzheimer's and dementia.
Designed by the Molenaar&Bol&VanDillen architecture firm, this center was opened in 2009. The Dutch government has spent about 17.8 million euros for this, which is equivalent to 20.1 million U.S. dollars. Also, local organizations donated about 1.5 million euros to make this project possible.
For one single resident, 5,000 euros or 5,657 USD is needed per month.
Hogeweyk isn't just a typical Dutch village.
It is home to 152 patients of dementia and Alzheimer's.
In this village, life is normal. In fact, there is even a supermarket.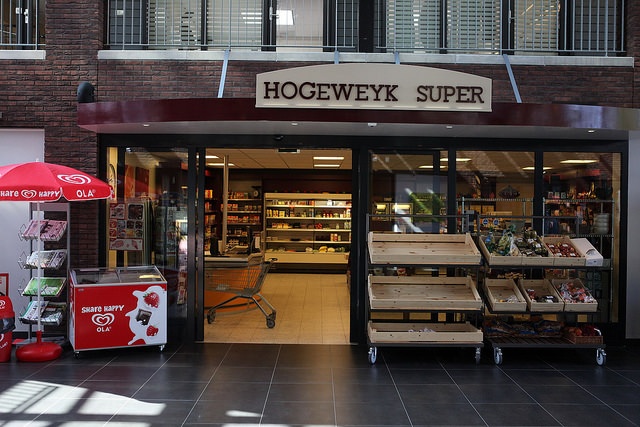 Apart from a market, there are other amenities, such as a bar, a theater, and a dining place.
Interior decorations are used to separate the residential buildings.
This center was designed by the architects at the Molenaar&Bol&ValDillen. It opened in 2009.
The Dutch government and the local organizations spent about 19.3 million Euros to build this gated village.
To look as if everything is normal, the staff and caretakers also dress in everyday clothes.
The patients that are living in upscale suites often treat the caretakers like workers and neighbors.
Want to know other unique villages on this planet? Check out these articles: