Kids usually look up to adults. They were always saying how they want to be like their accomplished role models who have experienced ups and downs, which made them wise over time, They want to be someone who has achieved a great deal and gave a real contribution to the world.
But that is not always the case. When you say successful, you don't picture an eight-year-old rocket scientist or a four-year-old published author, right? However, these kids proved that they are better at being role models than most adults. They have made strides by the age of ten, something people can only dream of.
1.  Jake Frood: The Youngest Double Black Belter
When Jake Frood watched The Karate Kid at the age of three, he enrolled in a  karate class despite his arthritis. Two years of training has earned him a double black belt, which the five-year-old obtained after finishing a grueling feat of two-mile run, plus a four-hour martial arts test. Doing so made him the youngest person to ever achieve such. According to him, he plans to become a fully trained instructor by the age of ten.
2.  Razvan Gogan: The Young President of Romania
Five-year-old Razvan Gogan became Romania's president for a day in February 2010. He signed a presidential decree for children's rights, under the supervision of elected president, Traian Basescu, during that day. The rest of the time, he served his time participating in various public activities at the Cotroceni Presidential Palace.
3.  
Akrit Jaswal: The 7-Year-Old Surgeon
At the age of seven, Akrit Jaswal saved a life after performing a surgery on a young female victim. He was not a licensed doctor, yet he is considered as India's medical prodigy. Jaswal once guested on The Oprah Winfrey Show, and according to the female host, he was one of her favorites. At present, Jaswal has moved on to research on the cure for cancer.
4.  Duda Bundchen: Professional Fashion Designer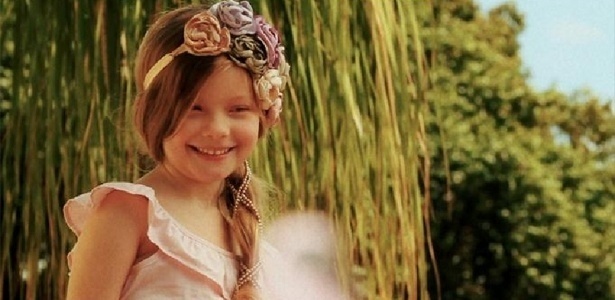 Duda Bundchen became a fashion designer at five. She is the niece of model Gisele Bundchen. Duda was only in preschool when Brandili Mundi, a Brazilian clothing line for children, released her capsule collection in 2012, where she not only posed as a model but also decided on the prints, cuts, and details of the clothes. Before the collection hit the stores, the clothes have undergone inspection, with the approval of the young designer.
5.  
Kim Ung-Yong: The 8-Year-Old Nasa Physicist
From the age of three until six, Kim Ung-Yong attended the Hanyang University in South Korea as a guest physics student. At the time, he could completely comprehend and solve complex maths, including algebra, trigonometry, and calculus. By the time he reached the age of eight, NASA invited him to study and work for them in the United States. He was 16 years old when he went back to South Korea. Kim Ung-Yong also made it to The Guinness Book of World Records for having the highest IQ, which is at 210.
6.  Jane Haubrich: The Youngest CNN Reporter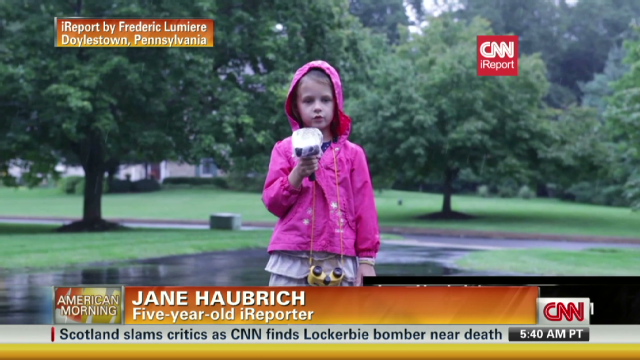 CNN has given an opportunity to the five-year-old Jane Haubrich as a reporter. When Hurricane Irene finally settled, the little girl from Doylestown, Pennsylvania, filmed her own segments that featured the damage left by Irene. Her news reports were broadcast by CNN worldwide.
7.  Sydney Dittm: The Young Inventor with a Patent
At the young age of four, Sydney Dittman of Houston, Texas, became the youngest person to be granted with a patent for her invention—a tool for grasping round knobs. She had received the patent for her invention in 1993 , although she put the contraption together when she was two. Her mom and dad always told her to stay out of the kitchen drawers, but she had the desire to get into them. With only her toys as her resource, she managed to make a plunger-like tool that uses suction to pull on the round knobs.
8.  Blue Ivy Carter: The Youngest Billboard Chart Topper
The daughter of Beyoncé Knowles and Jay-Z broke the record for being the youngest person to land a spot on the Billboard charts in 2012. Blue Ivy was just two minutes old when her father recorded her first breaths and sounds after she was born. Later, the audio was incorporated in Jay-Z's song "Glory", which was officially tagged with "featuring B.I.C.", the abbreviation for Blue Ivy Carter. The song immediately went 74 on the charts for the entire week.
9.  Elise Tan Roberts: The Youngest Mensa Member
In 2009, Elise Tan Roberts was considered as the youngest Mensa child prodigy when she joined the organization being only two years and four months old and with an IQ of 156. This puts her intelligence in the top 0.2% of the children her age.
On a related note, an average human being has an IQ of 100.
10.  Dorothy Straight: The 4-Year-Old Author
If you happen to read How the World Began by Dorothy Straight, this particular book was written by Dorothy in 1962, intended for her grandmother. When her parents read the book, they sent it to Pantheon Books, and it got published in 1964.
11.  Eleanor Gamble: The Youngest Golfer to Score a Hole-in-One
Five-year-old Eleanor Gamble seized the record for the youngest golfer to score a hole-in-one after she aced a 86-yard par three-sixth hole at Cambridge Lakes Golf Course. The British champ managed to drive the ball over a lake, round a bunker straight into a cup at one shot, earning a thundering applause from the spectators.
12.  Zora Ball: The Youngest Video Game Programmer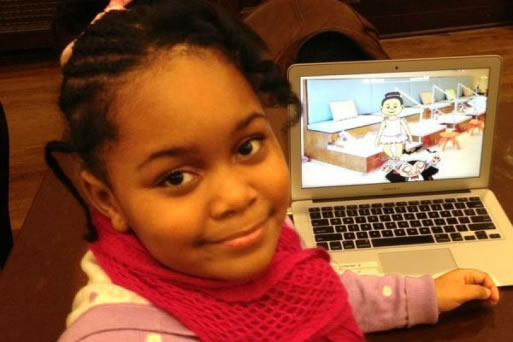 In 2013, University of Pennsylvania unveiled a mobile video game created by the seven-year-old Zora Ball. She created the application using Bootstrap, a programming language that teaches kids of ages from twelve to sixteen complex mathematics.
13.  
Tatum O'Neal: The Oscar-Winning Kid
For her incredible performance in the film Paper Moon, actress Tatum O'Neal won an Oscar at the age of ten, making her the youngest celebrity to have nabbed the prestigious award. Meanwhile, Shirley Temple holds the title for the youngest person to be nominated for an Oscar, among Anna Paquin, Abigail Breslin, Mickey Rooney, Haley Joel Osmont, Jodie Foster, and Leonardo DiCaprio.
14.  Aelita Andre: The Two-Year-Old Famous Painter
In the well-known Brunswick Street Gallery in Melbourne, Australia, Aelita Andre exhibited her paintings.  When the director of the gallery took the paintings in, he had no idea that the works were painted by a toddler. He proceeded to promote the show in magazines, and later on, the director discovered that Aelita was only two years of age. Embarrassed by the discovery, he decided to continue with the show anyway, which turned out to be a hit.
15.  
Wolfgang Amadeus Mozart: The Musical Child Prodigy
According to history, the musical genius Mozart composed his first minuet at the age of five and his first symphony by the age of eight. He was also hired as a court musician in Salzburg when he was seventeen years old and proceeded to write operas in his 20s. He was famous for his compositions, which he played with keyboard, but he also managed to master violin and other instruments in his youth.
16.  Kathryn Gray: The Kid Who Discovered a Supernova
Canadian Kathryn Aurora Gray landed a discovery in 2011 when she spotted a supernova, a violent death of a star, with a magnitude 17. The ten-year-old was studying images, which were taken from an amateur observatory, when she made an astronomical finding—the Supernnova 2010lt. The supernova was several times bigger than our own sun, located approximately 240 million light years away.
17.  Emily Baldry: The Kid Archaeologist
It is common for kids to enjoy playing in the sandbox, but UK's Emily Baldry unearthed a 160 million-year-old fossil, with the help of her dad, at the age of five. The Rieneckia odysseus fossil, a mollusk's remains that used to live in oceans during the Jurassic period, was dug up in Gloucestershire, which measures 16 inches in diameter.
18.  Greg Smith: A Nobel Peace Prize Nominee
At two years old, Greg Smith has taught himself to read, and he attended college by the age of ten. With his admirable intelligence, the ten-year-old put his gift for the good of mankind by founding an advocacy group for peace and children's rights. This kid had met with Bill Clinton and Mikhail Gorbachev, spoke in front of the UN, and was nominated for a Nobel Peace Prize in 2002. Unfortunately, the award went to Jimmy Carter.
19.  Michael Kearney: The 8-Year-Old College Grad
Suffering from ADHD, Michael Kearney managed to graduate from college at the age of eight. Michael has already aced the John Hopkins diagnostic for a precocious math test when he was four years old. The most shocking part is that he didn't even study for the exam at all. He finished high school by the age of six, and enrolled at the Santa Rosa Junior College, earning an associate's in geology. He is planning to complete and seize a bachelor's degree by the age of ten.
20.  Wiliam James Sidis: The Youngest Harvard Professor
William James Sidis had developed a new logarithmic table with 12 as its base number, instead of 10, at the age of eight. Then he proceeded to give a lecture in Harvard University to prove his newfound discovery. With his incredible mental agility, he was considered as the smartest man to have ever lived with an estimated IQ of 250–300.
Check out these amazing kids: