It is heartbreaking to see a father losing his son.
In Syria, a man was reunited with his young son who was previously thought to be dead after a chemical attack brought by the brutal civil war ravaging the country.
In the video uploaded by YouTube user Syrian Activists, the man suddenly broke down into tears when he saw his son alive and well in the town of Zamalka, just outside Damascus.
The first minute of the footage showed the relatives who greeted the boy with hugs and kisses, before fetching the father.
With the sudden surge of emotion, his dad went running down a corridor, already in tears, as he prepares himself to see his son once again.
Relatives of the reunited father and son can be heard shouting "Allahu Akbar"  ("God is great") in the background.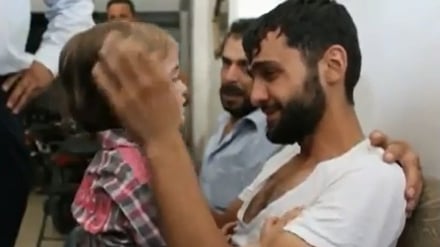 After a desperate search for the boy, he dropped into his knees with the toddler in his arms. He immediately covered the boy's face with kisses.
The child was taken away briefly as his friends and relatives try to calm the inconsolable father down. He seemed to faint for a few moments after the emotional reunion.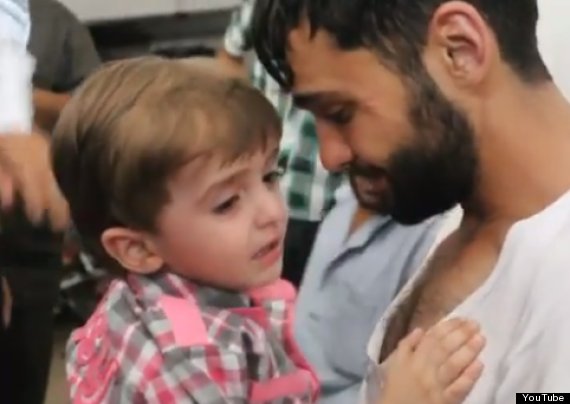 When he regained his consciousness, his son sat on his lap as the child reached out to hug his long-separated father. The man seemed to be lost in daze, smiling from ear to ear while holding his son. As he gave him another hug and a stroke of hair, he was finally relieved that they found each other again.
The heartwarming video went viral and has been viewed more than 680,000 times.
Watch the emotional moment in the video below.