Spotted: a velvet Rolls Royce with a purple and gold makeover in an exclusive part of central London. The supercar, which caught the attention of passers-by, was said to be worth around £300,000. Its purple velvet body is touched up nicely with gold plating with a blacktopping.
The next time it was seen in the area a few months later, it was already coated with an all-black velvet.
It's understood the total cost of the makeover would have cost just under £7,000. Purple velveting of a Rolls Royce Phantom sets you back around £4,500, with gold chrome plating costing between £1,000 and £2,500.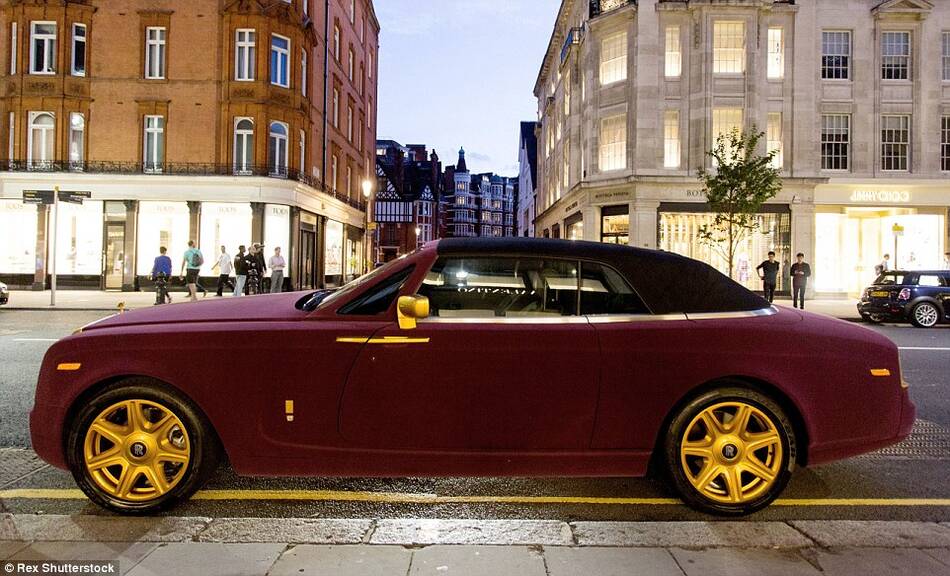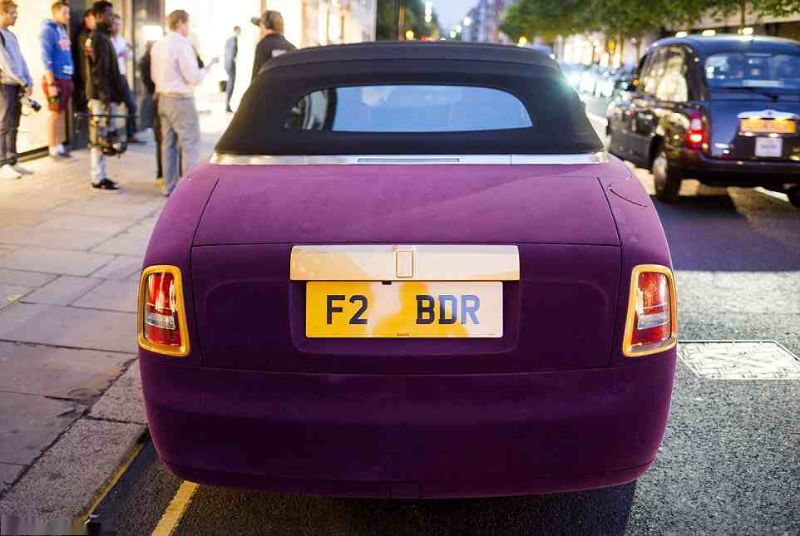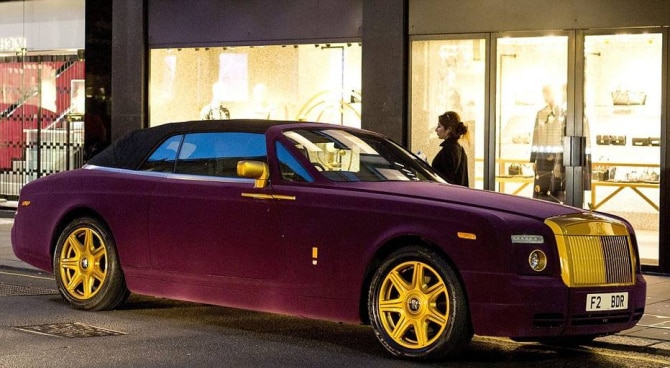 The streets of the United Kingdom have seen a boom in the number of Lamborghinis, Ferraris, and Bugattis as rich Qataris, Emiratis, and Kuwaitis move to Britain to escape the Middle East's scorching heat caused by the summer.
But as far as these luxury cars have been flashing through and about the country's streets, their drivers who are seen cruising down streets of central London and revving their flash cars are also causing a nuisance in the streets. In fact, the Kensington and Chelsea Council has begun consulting with the public on a plan to tackle the issue.
They have proposed a fine of £100 to put off these Middle Eastern supercar owners but it looks like it won't affect them. As one anonymous owner of a Dubai-registered Lamborghini, who shipped his 6.5-liter V-12 auto to London in June, said, "The fine won't stop anything. What is £100?"
This driver spent more than £4,000 to ship his car to the UK and claims that he doesn't rev his car to make others notice him but only enjoys his rides while cruising past Knightsbridge, Harrods, and Mayfair.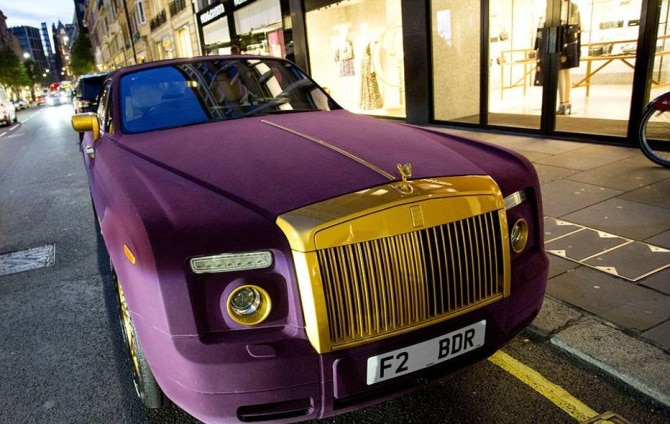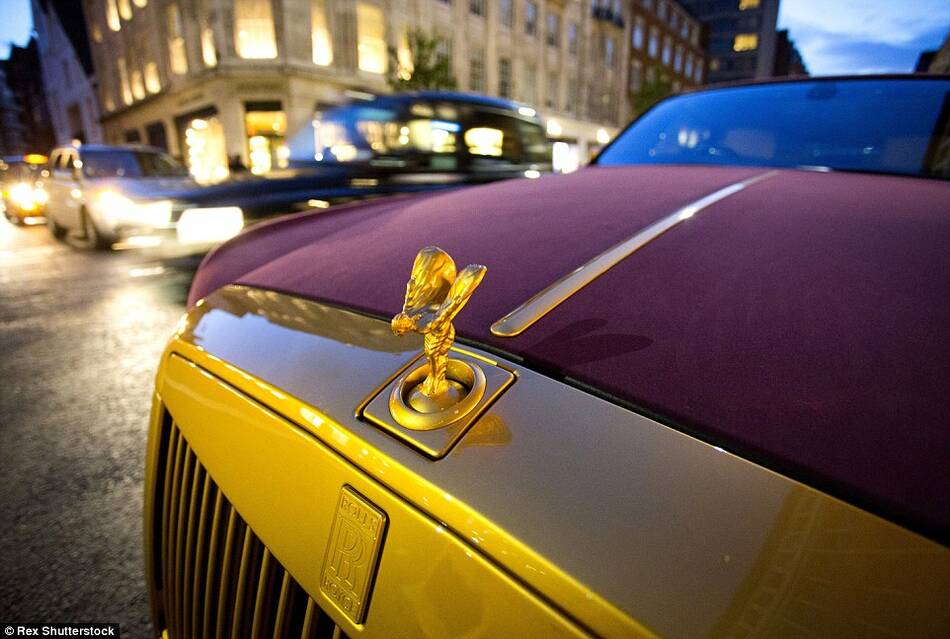 UK's first velvet-colored car—a black Porsche—was created by a British company Raccoon. It became an Internet sensation when it was first introduced in London in 2013.
Another French company, the Velvet Car, specializes in "wrapping" the cars in a durable and weather-resistant fiber.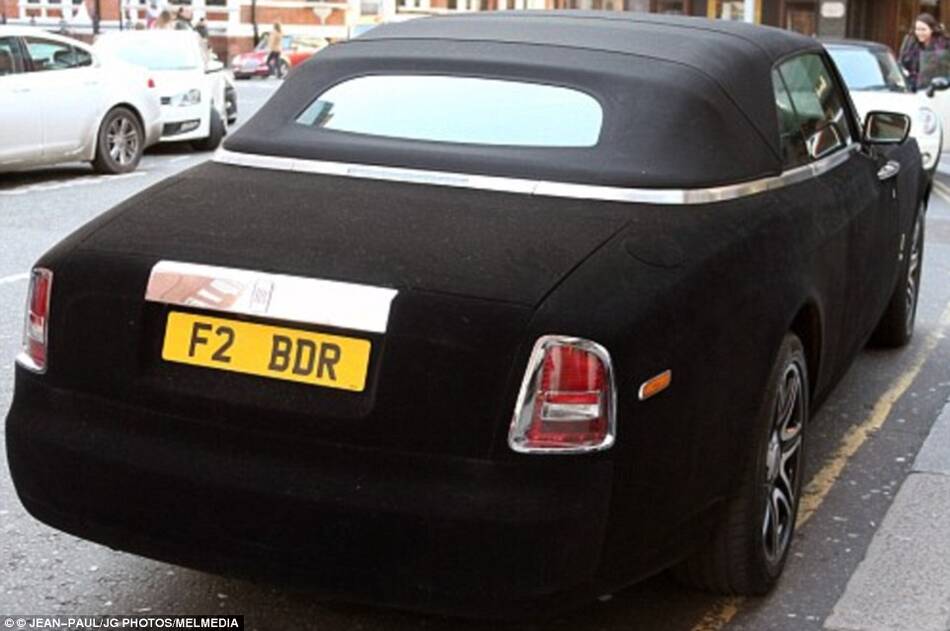 Despite their top speeds, many of the flashy cars rarely get out of the London traffic and often just end up parked outside Harrods and other luxury hotels.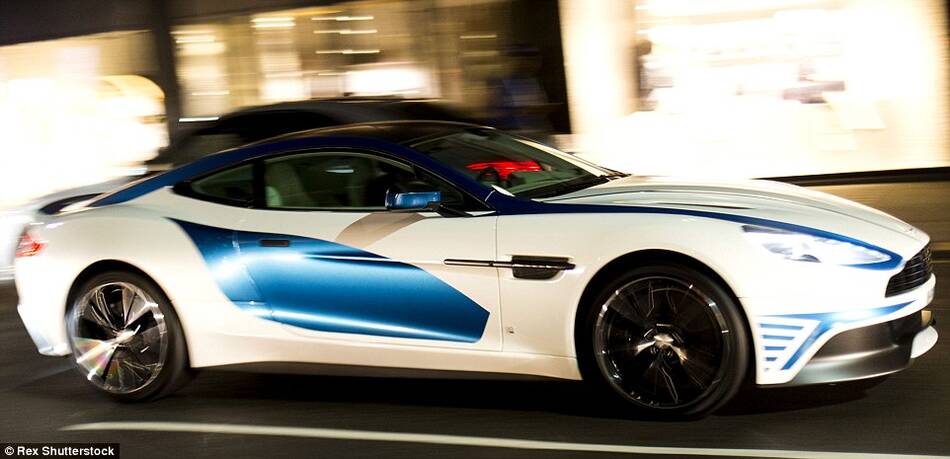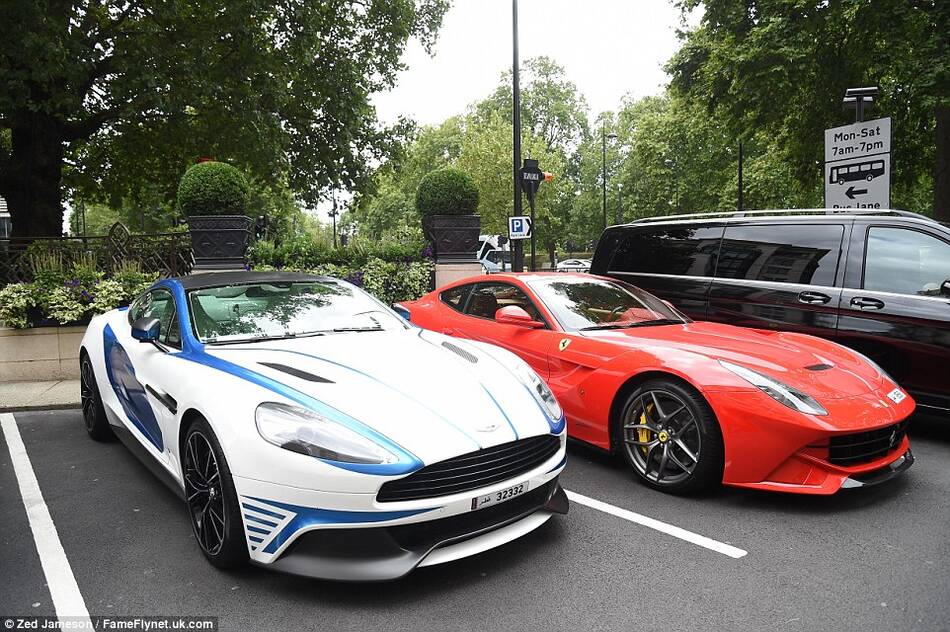 The parking ticket placed under the wiper of an Aston Martin Vanquish is worth £190,000 at the Dorchester Hotel in London on Wednesday
Many Middle Easterners have been saddened by the rude attitude toward owners of flash vehicles in the UK.  One supercar driver, who owns three cars—a Ferrari 458, McLaren 12C Spider, and Mercedes SLS AMG—said, "They are just upset we are rich. But they come to the UAE and live tax-free with noisy brunches, do we complain? Why don't they feel happy we are appreciating their city? We have so much investment in their country. We are good for their tourism and the economy."
Knightsbridge and Chelsea Council leader Nick Paget-Brown commented, "If they rack up a few tickets, they might just find their cars being seized. Hopefully, that will start to have a salutary effect."
The Westminster Council revealed that the parking fines handed out to UAE-registered cars have nearly doubled in the last three years. One local authority said, "We do all we can to ensure that all outstanding fines are paid—whatever the nationality of the driver. However, when cars aren't registered in this country, it is sometimes extremely difficult to track people down. We already work with an agency to help recover money owed by European drivers, and we're currently exploring other avenues that might further our success. The start and end point here is that every driver who parks in Westminster is subject to the same laws."
Cars from the Middle East were given a whopping £57,060 worth of fines last year, up from just £31,780 in 2011 and 2012. Pictured is an orange and black Lamborghini Aventador (left is worth £300,000 and a red Ferrari worth around £200,000). Both vehicles' registration are traced back to Qatar.
You might also want to read about more luxurious cars in the articles below: