You're probably curious as to why there is a need to "see" these restaurants. Once you see the pictures below, you're questions will be answered, because these restaurants offer the kind of ambiance not even 5-star restaurants can provide.
1. Ali Barbour's Cave Restaurant in Kenya is located within a natural cave that's roughly 180,000 years old.
2. At the Soneva Kiri resort in Thailand, you can dine in your very own tree pod up in the canopy, where waiters serve you via a system of ziplines.
3. Grotta Palazzese in Polignano a Mare, Italy is located in a natural grotto on the coastline of the Adriatic Sea.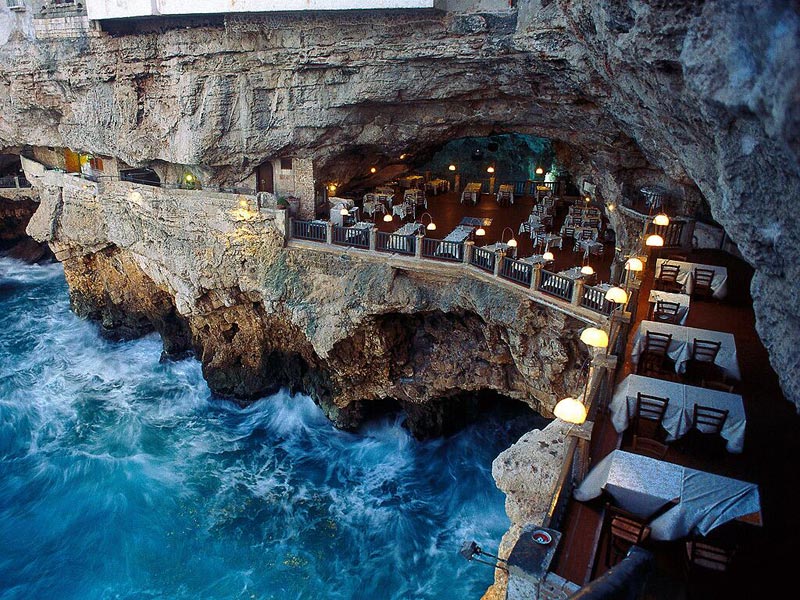 4. It might be hard to get to this hanging restaurant in Yichang, China, but its worth the treacherous trip.
5. Ithaa on Rangali Island in The Maldives is actually located beneath the sea. Breathtaking!
6. Joben Bistro in Cluj-Napoca, Romania is a steampunk haven.
7. Kayumanis restaurant in Ubud, Bali is surrounded by tropical rainforest. Idyllic is the word here.
8. Piz Gloria is located 10,000 feet up in the Bernese Alps. It offers some of the best views of any restaurant in the world.
9. The Bedford in Chicago used to be a bank back in the 1920s. It retains its original features, along with an air of vintage glamour.
10. The quirky Camera Cafe in Yangpyeong, South Korea was built by a camera collector and enthusiast.
11. The restaurant at Hotel Edelweiss in Murren Switzerland is 6,300 feet up in the Alps and has panoramic views across the peaks. Stunning!
12. The Rock is located on a tiny outcrop off the Michamwi Pingwe peninsular in Zanzibar. Its specialty is seafood.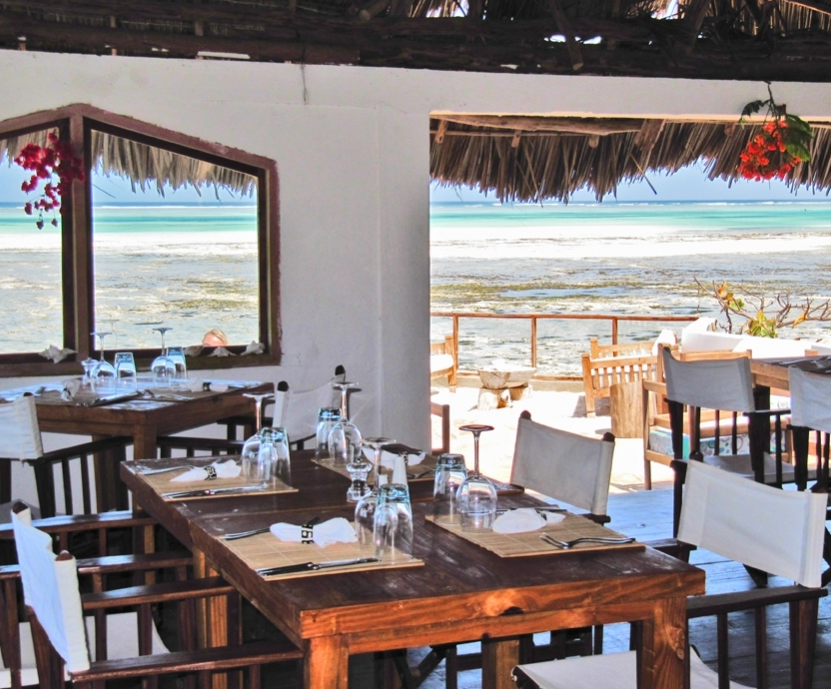 13. The seafront restaurant of El Farallon in Los Cabos, Mexico is tucked away into the cliffs and offers stunning views in a peaceful location.
14. The Skyline Restaurant in Queenstown, New Zealand is roughly 2,500 feet above the city and can only be accessed via a cable car.
15. This amazing restaurant in the Philippines' Villa Escudero resort is just a feet away from the base of the Labasin Falls.
Life is too short to not live it to the fullest. Before your life flies away from you, these places are definitely worth seeing even just once.