Recently, a Brazilian street sweeper, identified as Rita Mattos, made headlines on social media. She even became the talk of the town in her country.
This is Brazil's Rita Mattos.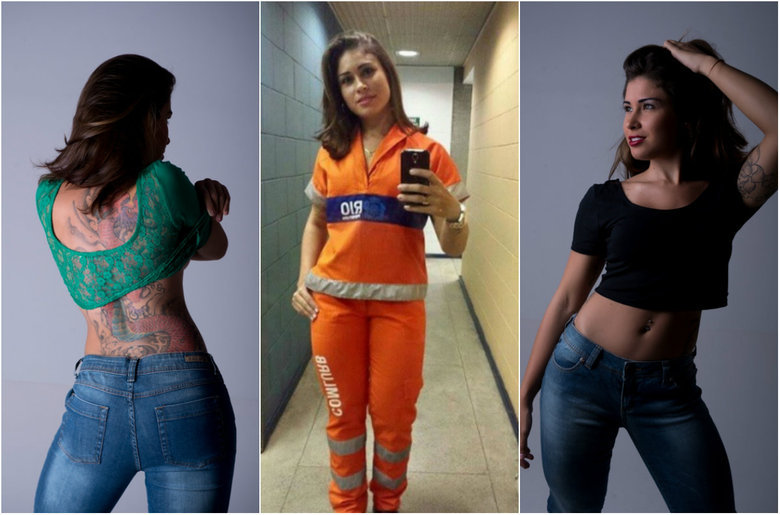 She instantly became famous in her country, not only for her looks, but because of her job.
This 24-year-old lady works as a street cleaner in Rio de Janeiro for the Municipal Urban Cleaning Company.
These past few days, some photos of her wearing her work uniform made rounds on social media networks and on the popular app, WhatsApp. Since then, she became an Internet sensation, with over 82,000 followers on Instagram.
 Along with her new found fame came some disadvantages. While some of her fans said she was simply lovely, others commented she was too attractive to work as a street sweeper.
However, this beautiful young lady had a clever response. She explained to Buzzfeed News that those who are amazed to see her working as a cleaner must realize she is doing a decent job.
"People think that by being street sweeper we have to be ugly. They think I'm too pretty for this job, but I did not think anything of it," she said.
"It's just a worthy job like any other," she proudly added.
After her photos went viral, Mattos said she receives lots of messages every day. She shared, "There are people who try to call me through Facebook. Some I answer. I just don't share my WhatsApp number, or things would become crazy".
At first, Mattos was nervous about her instant fame. In the long run, she decided she must embrace it. She even set up a fan page, where she can interact with her followers, and probably introduce her to some modeling opportunities.
Even if she is now famous, Mattos said she has no plans of quitting her current job. "My colleagues are supporting me a lot and I do not think about leaving my job for now," she said.
In the future, the young street sweeper hopes to attend college and study business administration.
As for now, she makes good use of her fame by showing people all over the world how respectable the work of street cleaners can be.
Check out her videos below:
Check out other viral stories below: