More than a hundred festivals take place each year all over the world. Going to one is a chance to see a different culture as festivals best showcase the literature, art, music, and the humanity of the society that holds them. It's also a memorable time to experience something unique. If you haven't been to any festival, it's high time you add them in your bucket list. Here are the best and the most famous festivals around the world that you must witness within this lifetime.
1. Glastonbury
This small, countryside town of England is where one of the most famous music festivals in the world is celebrated. This festival guarantees its goers a fun muddy camping and some party mania. Even celebrities like David Bowie, Oasis, the Manic Street Preachers, Radiohead, Kings of Lion, Jay-Z,  Lady Gaga, and many more have loved the festivity!
2. Oktoberfest
Germany's world-famous beer festival, Oktoberfest, will always be on the list of the best festivals in the world. Other countries have even tried to make their own version of the festivals, but the original in Munich will always stand out. An estimated 7 million liters of beer are consumed during the celebrations, making a real grand party. For a true taste of the Oktoberfest, dress up in  Lederhosen and the traditional Bavarian dirndl (for ladies) like the local revelers!
3. Burning Man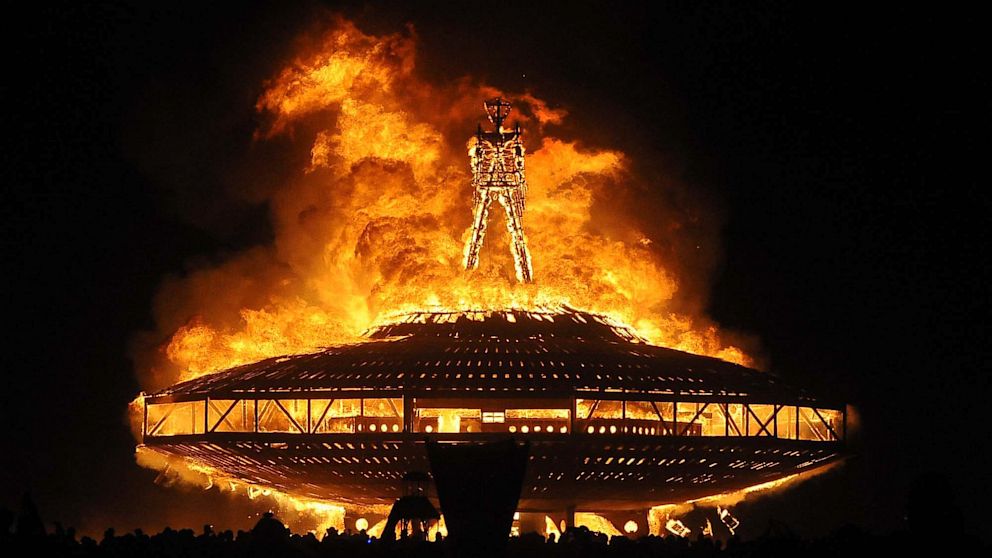 Burning Man is a festival expressing art and self. Every year, Black Rock Desert in Nevada transforms into a city of art, with themed camps for simple hangouts, parties, and more than your mind can imagine. Burning Man is an experience that will let you look deep inside your own soul.
4. Sapporo Snow Festival
This is, without a doubt, the coldest festival, but is also one of the most astonishing. During the festivity, the Odori Park in Japan is transformed into a home of hundreds of dazzling ice sculptures, from giant animals to intricate buildings. After dark, the scultures are lit up, making the entire place magical. But there's more to this than just simply viewing as there are other winter activities around the area.
5. Albuquerque International Balloon Fiesta
Imagine big, brightly colored hot air balloons gliding across the blue sky. That is what usually happens every year at the International Balloon Fiesta in Albuquerque, New Mexico. For nine days, 750 colorful and creatively made balloons float up the skies—a spectacle you won't see elsewhere.
6. Carnevale di Venezia
Carnevale di Venezia (Carnival of Venice) dates back to the twelfth century and has been observed irregularly throughout history. The festival reached its peak in the 1700s, a time that heavily influences the costumes of the modern-day version of the celebration. Ten days before Lent, Venice becomes a giant masquerade ball. People wear masks, an essential part of the celebration. The Carnevale has been a backdrop to many theatrical performance.
7. Fantasy Fest
For a week every October, Key West in Florida becomes a fantasy land as people parade cross-dressed and body-painted. Everything you can ever fantasize, you see them all during the Fantasy Fest. With the variant of costumes yo see, it's a holiday that you'll certainly never forget.
8. Holi
Also known as the Festival of Colors, Holi is a Hindu festival mainly celebrated in India and Sri Lanka that marks the start of spring each year. People get covered in brightly colored paint and powder while making colorful displays on the streets. It's a festival that breaks down social barriers, creating an atmosphere that's only fun.
9. International Festival of the Sahara
The International Festival of the Sahara is a least-known festival, well mainly because it's held in the middle of a desert. But the experience is as incredible as it gets. Held in Tunisia, it includes everything that this part of the world can offer—traditional ceremonies to camel racing to belly dancing to traditional food.
10. Rio de Janeiro's Carnaval
Rio de Janeiro's Carnival, the most famous carnival in the world,  takes place five days before Lent. During this, Brazilian people go samba dancing on the streets of Rio. There are also parades, costumes, and of course, parties here and there.
Watch these videos.