The world is indeed a beautiful place. True enough, street riots have unfortunately become a trend nowadays, but there are still locations that provide us with a way to connect with nature. These spots also remind us of our obligation to protect and take care of nature because if we don't, we are bound to lose these wonderful gifts.
Here, based on a photo series by National Geographic, we listed some of the best photos that showcase the beauty of our planet. Captured in different areas around the world, these images would make you realize that after all, you're lucky enough that you're on earth.
Alligator in Big Cypress National Preserve, Florida
Alligators play an important role in maintaining the health of wetland ecosystems in both Big Cypress and the neighboring Everglades National Park. As you can see in the picture, an American alligator swims in the murky waters of Florida's Big Cypress National Preserve.
Harbin Ice and Snow Festival, China
In Harbin, China, hardy local artisans celebrate the winter season by sculpting ice blocks chopped from the Songhua River and transform them into pyramids and palaces. During nighttime, the illuminated displays dazzle and sparkle in neon colors. They're able to maintain the ice blocks frozen because the temperatures in the area are above zero degree Fahrenheit, a phenomenon caused by the brisk Siberian winds.
Bern, Switzerland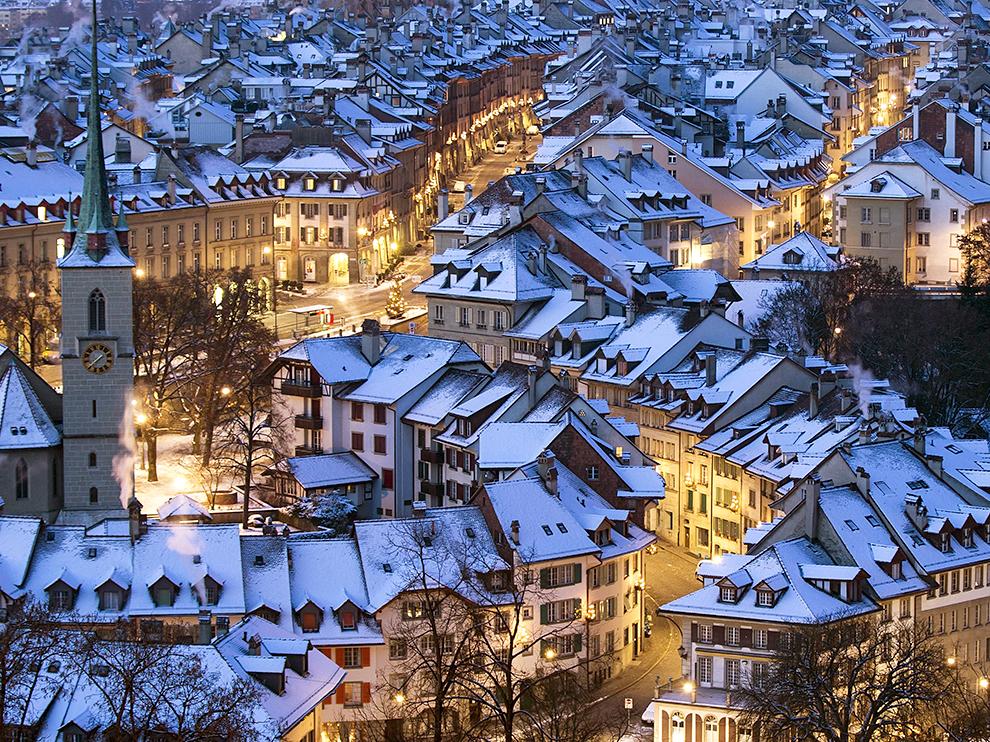 In a letter he wrote during his stay in Bern, German playwright Johann Wolfgang von Goethe said, "This is the most beautiful place we have ever seen." Despite being the Swiss seat of government since 1848, Bern feels more like a village than a capital. It is encircled by the Aare River and surrounded by wooded hills.
Antarctic Ice
Antarctica remains to be the planet's only uninhabited continent. It isn't only void of human occupants, it is also free of land mammals and terrestrial plants. Ice sheets here can measure more than 2.5 miles thick and give rise to the world's strongest winds. A Zodiac, carrying passengers through polar waters, is dwarfed by the immensity of Antarctica's ice.
Southern Alps, New Zealand
Featuring tumultuous peaks that run like a jagged spine through the South Island, the Southern Alps got its name from Capt. James Cook, who first took notice of the chain in 1770. Mysteriously shrouded in clouds, the Southern Alps create a stunning scenery in New Zealand.
Luxor Temple, Egypt
The place is very unique because it doesn't just give tourists an awe-inspiring scenes, it also provides inspiration for artists. The ancient temple at Luxor, Egypt, was founded in 1400 BC, and once you get there, you'll be surrounded by massive obelisks, statues, and sphinxes.
Milan Duomo, Italy
The Milan Duomo is a Gothic construction that was called by Mark Twain a "poem in marble." The construction's exterior is adorned with 96 gargoyles, 135 spires, 2,245 statues, and around half a mile of tracery.
Mountain Trout Ice Festival, South Korea
During the Hwacheon Sancheoneo, Mountain Trout Ice Festival in English, in Hwacheon-gun, South Korea, anglers cast lines through holes in a frozen river. The event, which is held every year, attracts thousands of visitors who participate in a fishing competition with traditional lures or their bare hands.
Cairngorms National Park, Scotland
Boasting world-famous lochs as well as the country's highest mountain and top-notch adventure sports, this richly historic land is every bit as romantic as legends suggest. Cairngorms National Park is part of the Scottish Highlands, and it's popular among hikers in summer and skiers in winter.
Peak Tram, Hong Kong
This tramway carries passengers about 1,300 feet above sea level at an angle that is nearly 27 degrees. The Peak Tram, which can be found in Hong Kong, has been giving service to sightseers and bringing them up to Victoria Peak since 1888.
They're amazing, right? These places remind us of the natural beauty that this planet already has. Even if you're not the adventurous type, these places can really captivate and mesmerize your heart.
Don't forget to check out the articles below for even more wonderful and amazing places: