Having your own house has become a widely recognized need at this day and age. So it does not come as a surprise that there are several real estate companies who are now introducing a variety of models that cater specifically to a person's need. From the simple, practical designs to the more extravagant constructions for a more luxurious lifestyle, one cannot go wrong in looking for several alternatives when it comes to building an abode.
To give you a taste of the trend that is taking the real estate market by storm, here are the most luxurious houses and residences that will definitely inspire you work hard and play hard.
11. Miami, Penthouse at Ocean Drive
Located at the heart of Miami's Ocean Drive, this fifth-floor penthouse measures about 2,800 square feet and is complete with four bedrooms and four full bathrooms and one half bathroom. Other features of this luxurious home include its 1,100-square foot terrace, high-definition flat screen television, and wireless Internet access. It has a fully equipped kitchen and glass-encased showers and Jacuzzis that are perfect for some rest and relaxation.
10. Sothebys, Miami, Penthouse on Collins Avenue
Located at the 19th floor of a building in Collins Avenue, this ultimate penthouse boasts not just a breathtaking view of the ocean but also showcases fully furnished units topped with the most luxurious furniture available on the market. Another amazing fact is that the unit's occupant can also avail the 24/7 full hotel service.
9. Sothebys, Mexico, Residence in Yucatan
This wonderful residence is nestled within the perfectly preserved eighteenth-century colonial Spanish architecture in the Yucatan Peninsula. This historic and majestic residence is perfect for those who value an up-and-about lifestyle. Aside from its exquisite and perfectly preserved furnishings, this particular home is also located just 25 minutes away from the bustling city of Merida. And if you fancy a stress buster, the ocean and white sand beaches are located just a few minutes away from your home.
8. Luxury Real Estate, France, Castle in Loire Valley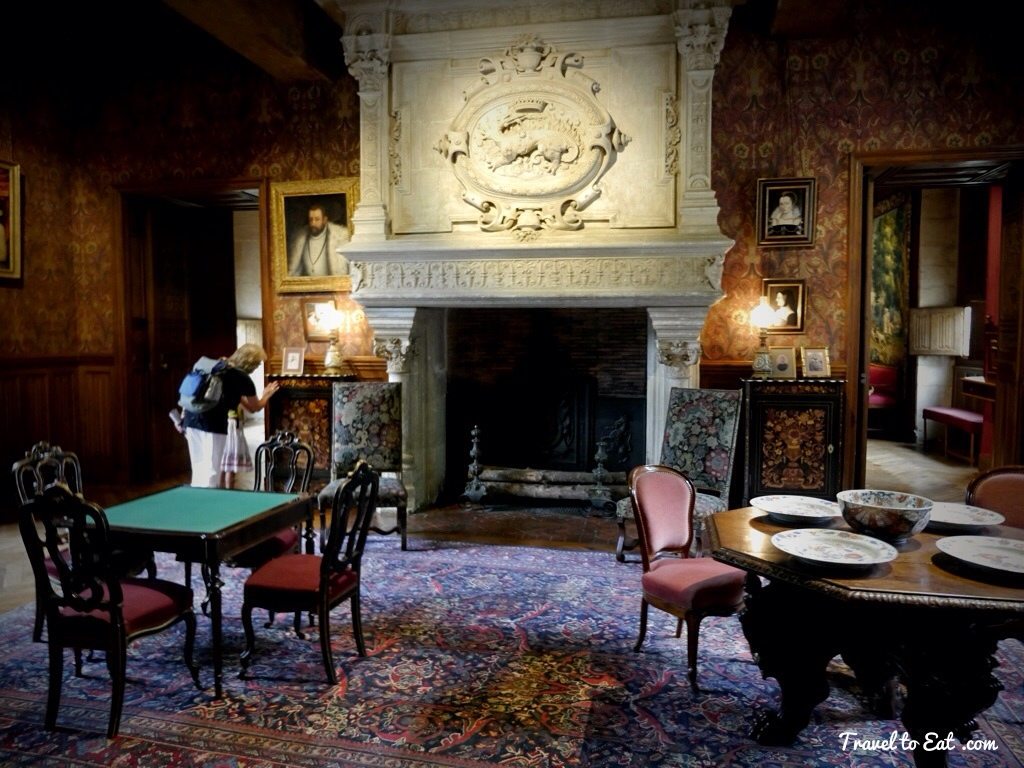 Fancy a castle with a modern touch? Then this beautiful French castle is the perfect one for you. Reputed to be one of Europe's finest properties, this breathtaking property is fully restored. It features not just historical furnishing but also the convenience of heating and plumbing services complete with electronics necessary to let you keep in touch with the modern world.
7. Sothebys, Mallorca, Villa in Bendinant
Located at the stunning location of the bay of Palma, Calvia, this incredible property boasts quite a panoramic view. It is made up of separate and adjacent houses that are complete with two double bedrooms with an en suite bathroom, a ground floor office a fully furnished kitchen, and dining room as well as a garage that can house up to three cars.
Guests can also enjoy their own space in a two-bedroom apartment, which is located at the center of the two villas.
6. Sothebys, Cayman Islands, House in Grand Cayman
Looking for a beachfront home? The Southeby's Castillo Caribe is one beachfront must-haves available in the market. This mesmerizing abode gives homeowners a taste of living the life of the rich and famous. Aside from the pristine, white sandy beach and the crystal blue waters located at the front of your home, it also offers a 24/7 security feature along with completely luxurious furnishings.
5. Real Estate, New York, Penthouse on Hudson Street
Located at 145 Hudson Street in the City That Never Sleeps, the TriBeCa Duplex Penthouse Masterpiece is the perfect combination of luxury and modern living. This 7,500 square feet estate was designed by famed architect James Carpenter and boasts a wrap-around terrace that provides a 360-degree panoramic view of the Hudson River and Manhattan.
This penthouse offers a top-of-the-line chef's kitchen, sliding glass doors in dining areas, a sun deck, hot tub, and a private outdoor shower. This perfect home is excellent for those who want to live a posh yet quiet lifestyle.
4. Luxury Real Estate, Paris, Penthouse in 16th District
If you fancy a romantic home, then this penthouse is just right for you. Conveniently located at the heart of one of the most romantic cities in the world, this penthouse has everything you need for a more intimate ambiance at home. Aside from the remarkable view of the Eiffel Tower, this home is packed with ten bathrooms, eight bedrooms, and an exclusive access to a rooftop terrace.
If that is not enough to get you into a romantic mood, the penthouse also has a gym, a sauna, a spa, and a private elevator. With elegant dining rooms, professional kitchen and a security room.
3. Luxury Real Estate, Nevada, Residence in Lake Tahoe
If peace and tranquility are your main concerns when purchasing a home, then this is the perfect place for you. Known as Tahoe's most prestigious property, this luxurious abode boasts eight buildings in total. This includes the main residence, boat house pavilion, a gymnasium, and even a stable. It even has a conservatory and a sixteen-car capacity garage, topped with an  exquisitely furnished gatehouse.
2. Sothebys, Florida, Jupiter Island Oceanfront
Custom-built by Celine Dion for her and her family, this luxurious Bahamian-inspired estate is located on Jupiter Island. This is a five-and-a-half-acre property that is fenced, making it perfect for those who seek complete privacy. It is comprised of a main residence, a guest house with four double bedrooms, a pool house with separate kitchen and built-in grill, a cozy beach house, and a tennis house. The property also boasts three stunning swimming pools, which is perfect for cooling down during hot climates.
1. Sothebys, Bahamas, Private Island
Love to have an island all to your self? Then this exclusive and private island from Sotheby's Real Estate is perfect for you. Located at the exotic Bahamas, this beautiful island residence is truly a complete getaway for you. Even without the hassle of fences and walls, it is still a perfect hideaway. Few of the manor's greatest features include a gym, a salon, and an infinity pool. It is also equipped with recreational facilities and a Cessna 208 floatplane.
Find out other luxurious homes and residences around the world.