Are you trapped in a crowded city where all you can see are streets and building, and your flat or house doesn't have a backyard where you can nourish your love for gardening? Well, why not transform your rooftop into a garden?
Rooftop gardens turn out to be very famous nowadays, and you'll definitely feel blessed to have them. It is the perfect refuge without having to walk miles to get to a relaxing place. Below, we have gathered fifteen inspiring and modern rooftop gardens overlooking the skyline.
The unoccupied space above your building or house can be made into a beautiful garden with amazing view into the skyline.
Make the most of your living space and enjoy your environment all year round.
These are smart designs that create areas perfect for relaxation and entertainment in the middle of modern and urban environment.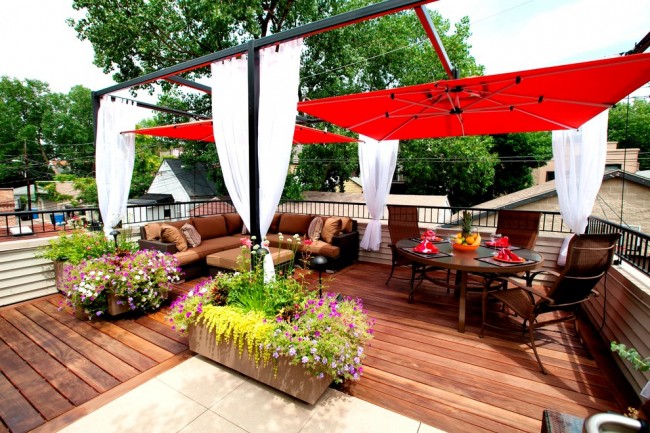 They could also serve as a great place for you to bring your guests for celebration on different occasions.
It's the perfect spot to chill and hang around when you feel like lazing the day off.
With your rooftop garden, you no longer have to visit a park or travel far away for a taste of nature.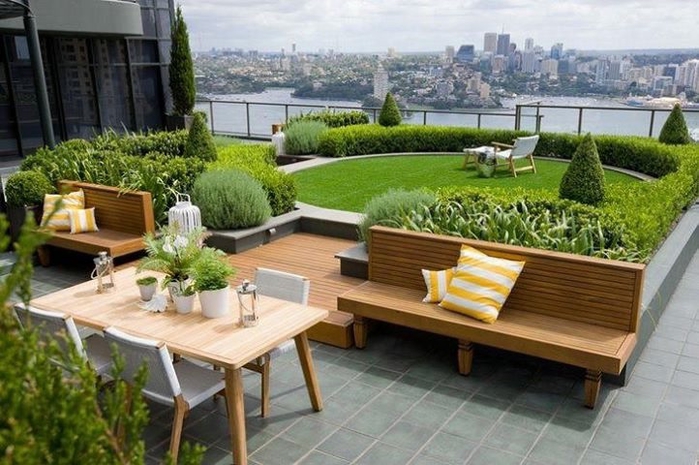 You'll definitely have an amazing time relaxing when you have a rooftop garden.
They're also very serene when night time comes.
They're magnificent, beautiful, marvelous, what more could you ask for?
You can basically tweak any design or style into your garden. The sky is literally the limit!
You can also read your favorite books on your rooftop garden, with a calm ambiance and lesser distractions.
Your rooftop can act as your personal refuge from the busy and chaotic environment that surrounds you.
With a rooftop garden, your life will be more at peace, and you'll have your own oasis whenever you need it.
Think of it as your haven, a paradise, a shelter, away from the furious storms of the modern age.
They're all pretty amazing, huh? These places are not just about making your place look good, but it's all about the ambiance and peace it can bring. It's all about the serenity and tranquility that you cannot find anywhere else in an urban area. A luxury that you will definitely need when you feel too stressed out.
Try the articles below to read more about rooftop innovations and the amazing things people have done with it: