Ships were commonly used in wars before either for sea battle, delivering supplies and ammunition, and in some cases,  as fighter jets. But today, they are considered as one of the most convenient and reliable means of transportation, not just for people, but also for goods. So naval architects strive to design bigger ships to accommodate more load in one voyage. Here are ten of the most biggest ships around the world.
10.  Azzam
Azzam is considered as the longest yacht in the world, having an overall length of 590 feet. It is like a floating mansion out in the sea, but with an unusually shallow draft of only 14 feet.
9. Dockwise Vanguard
This semisubmersible ship can transport large ships, oil rigs, or anything else. Due to its ability to carry huge ships, Vanguard takes on the function of dry dock, where vessels can conduct major repairs while in the middle of the ocean. Vanguard has a high waterline, allowing it to sink the deck below sea level. She has a deadweight of 116,173 tonnes and can accommodate 110,000 DWT of cargo for a combined weight of 226,173 tonnes.
8.  Shell Prelude
This particular vessel has a massive size and displacement, as well as impressive use and capabilities. Prelude was especially constructed to be a natural gas–collecting rig and a natural gas liquefaction facility. Ships usually dock to ports to pipe the natural gas collected for liquefaction and refinement, but with Prelude, ships can avoid the entire process. She can receive gas and refine it at sea—the first of its kind to be ever built.
7.  USS Theodore Roosevelt
This United States Nave Nimitz-class aircraft carrier runs on nuclear power and is capable of carrying ninety various crafts. With a displacement of 100,000 tons, Theodore Roosevelt is the biggest military ship in the world.
6.  International Space Station
Technically not a ship that you have in mind that is sea-going, this station is still large enough to make it in this list, and it is still counted as a spaceship. The International Space Station provides a critical space research facility where scientists can test their theories out with regard to the physics and biology of space.
5.  CSCL Globe
CSCL Globe is one of the largest container ships that is currently in operation. At one journey, she can load up to 19,000 20-foot containers easily for transport.
4.  TI Asia
Tl Asia displaces 509,000 tonnes and is currently commissioned as a floating production storage and offloading vessel for crude oil.
3.  Oasis of the Seas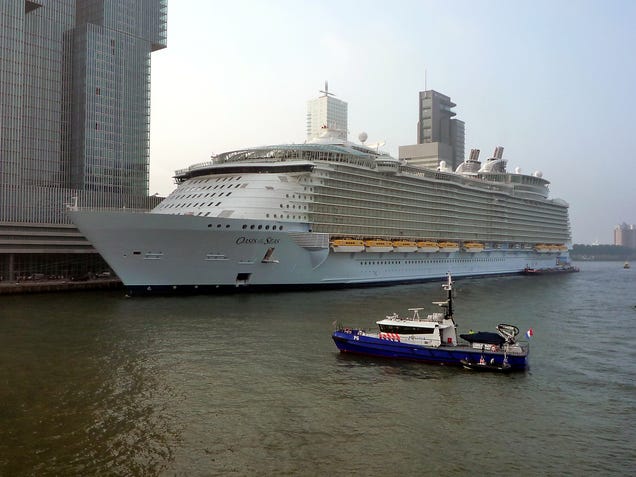 The largest cruise ship in the world, Oasis of the Seas can accommodate 6,000 passengers on vacation.
2.  MV Blue Marlin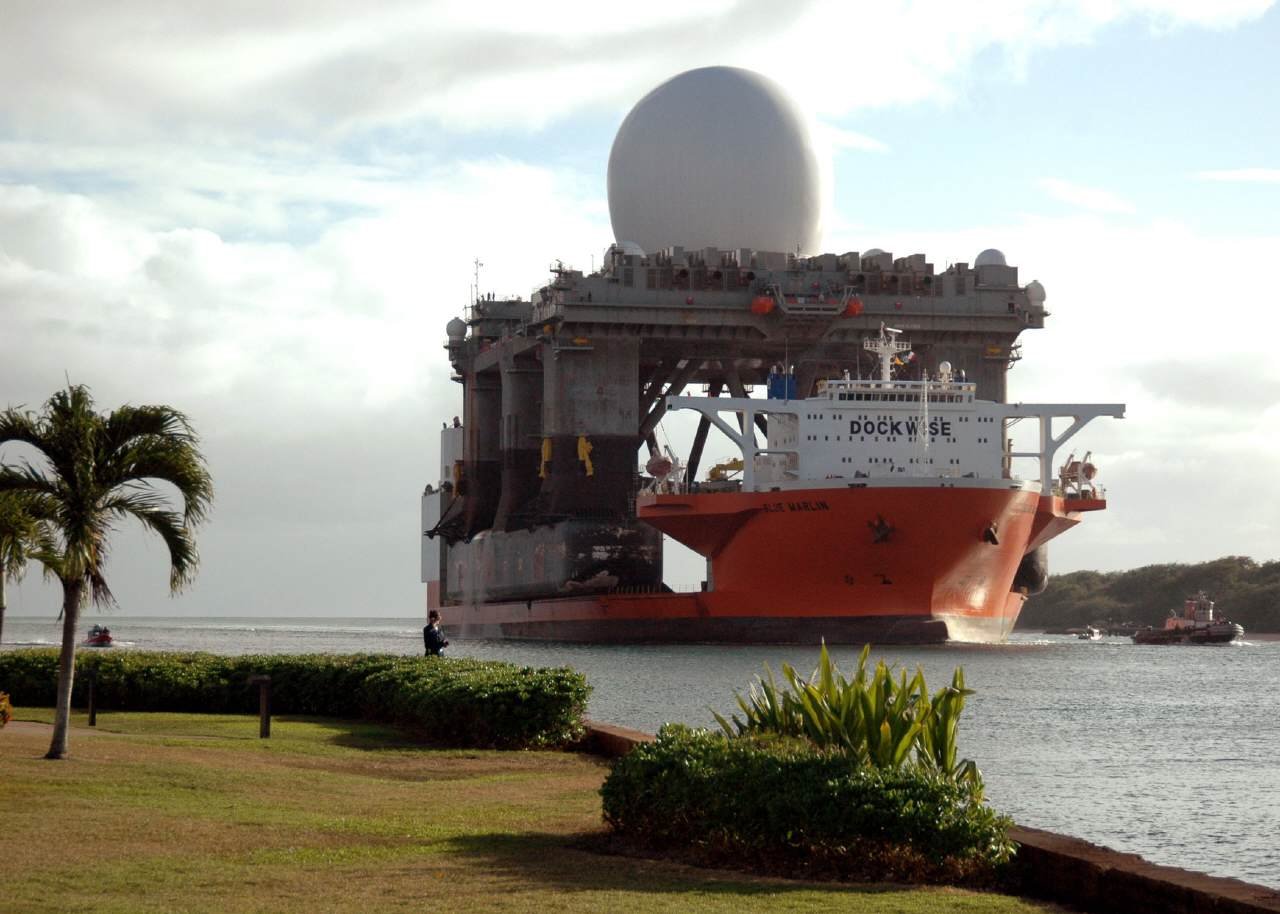 Blue Marlin is a massive ship with heavy-duty functions as she is capable of transporting larger ships at the same time. She has been well-known for carrying massive ocean-based radar unit, several oil rigs, and a war-damaged US Navy destroyer.
1.  MSC Oscar
MSC Oscar has seized the throne from CSCL Globe for being the largest container ship in the world. Her dimensions were so huge that there's not a single port in the United States she can dock to. Also this amazing cargo vessel can transport 39,000 cars at once.