There's no question, these are definitely some bizarre masterpieces. They're so unique that you can't help but marvel and be left in awe on how intricate these architectures are. They pose an amazing view to contrast the hectic look of gigantic skyscrapers from the city.
Below is a list of some of the most unconventional buildings in the world. You'll be left wondering how they were done but will also be astonished with how wild an architect's imagination could be.
Luxor Hotel and Casino (Las Vegas, Nevada)
It's fancy-looking and all, but pyramids were originally built for people to rest in. They act like colossal tombstones for Pharaohs and such. Now that's a fact that'll keep you up at night in your hotel room.
The Kunsthaus (Graz, Austria)
We're pretty sure the aliens left this spaceship lying around somewhere, and the architect just incorporated it in his design. Well, at least the aliens left us something cool.
Museo Dalí, Torre Galatea (Figueras, Spain)

It looks like Humpty Dumpty didn't just sit on a wall, he apparently sits on roofs too.
The Barendrecht Estate (Rotterdam, Netherlands)
Homes that are lighthouse-inspired. Looks pretty cool and all, just don't be shocked if you wake up and find a ship docking beside your house.
UFO Houses (Sanjhih, Taiwan)

No, you're not in some other planet. These are actual houses in Taiwan.
The Cube Houses (Rotterdam, Netherlands)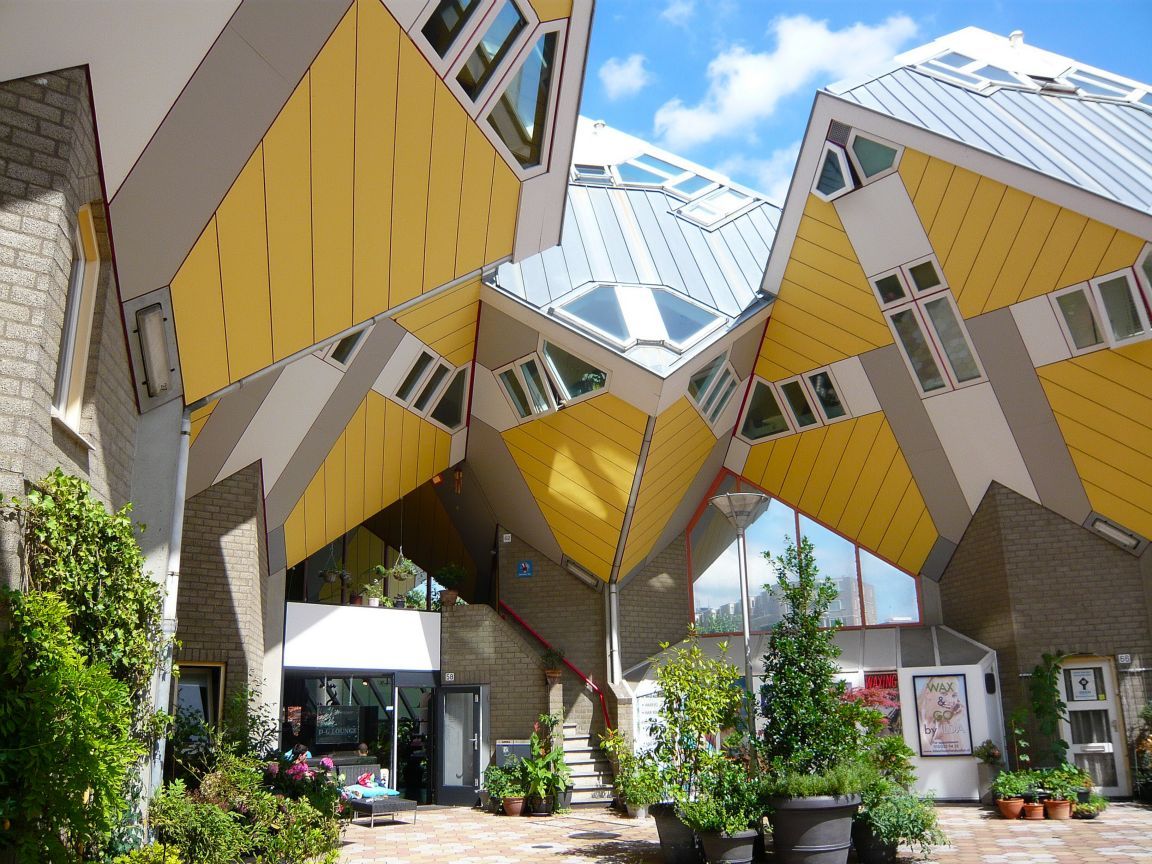 You thought the Rubik's cube or ice cube could be the only cubes? Well, no. Houses can be cubes too.
Strabag's Slovakia Headquarters, Wurm's House Attack (Bratislava, Slovakia)
Yes, that's a house that is permanently attached up on the building. At least you wouldn't be late in getting to the office, right?
The Crooked House (Sopot, Poland)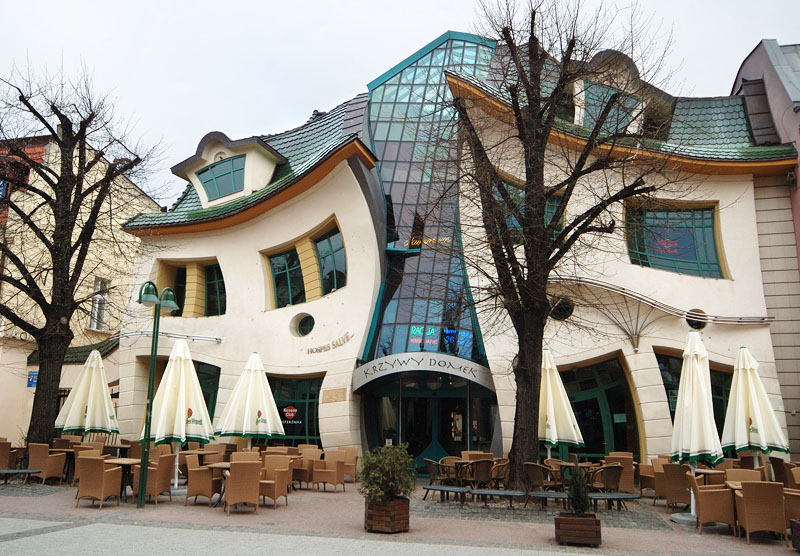 Don't worry, it's not the house where "The Crooked Man" lives in along with his crooked cat.
The Bank of Asia (Bangkok, Thailand)
It's only a matter of time before the machines take over.
Grande Arche De La Fraternite (Paris, France)
They probably ran out of budget for filling up that huge gap in the middle.
Chapel of the Holy Cross (Sedona, Arizona)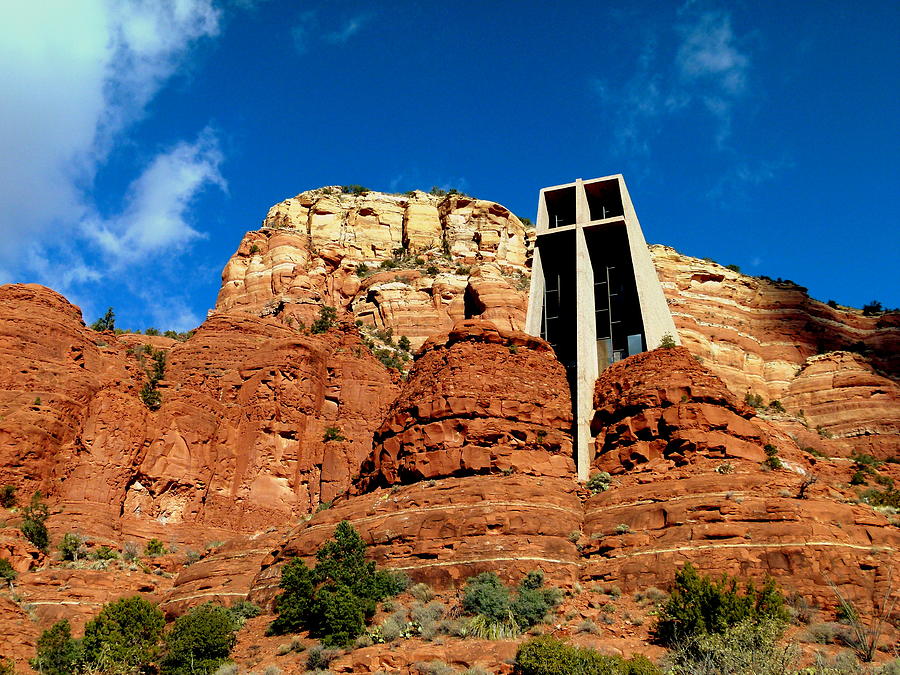 It's both amazing and somewhat villainous. It looks like the perfect headquarters for a super villain when actually, it's a chapel.
The Ferdinand Cheval's Ideal Palace (Hauterives, France)
This will probably confuse your brain. It looks beautiful yet ominous at the same time.
United Air Forces Academy (Colorado Springs, Colorado)
This looks like it was ripped off from a sci-fi novel. Nevertheless, just like its wild beauty, this architecture serves as home to USA's brave men.
Saint Basil Cathedral (Moscow, Russia)
Never has a building looked so tasty and colorful as this one. It looks like a cake meant for a children's birthday party.
Great Mosque of Djenne (Djenne, Mali)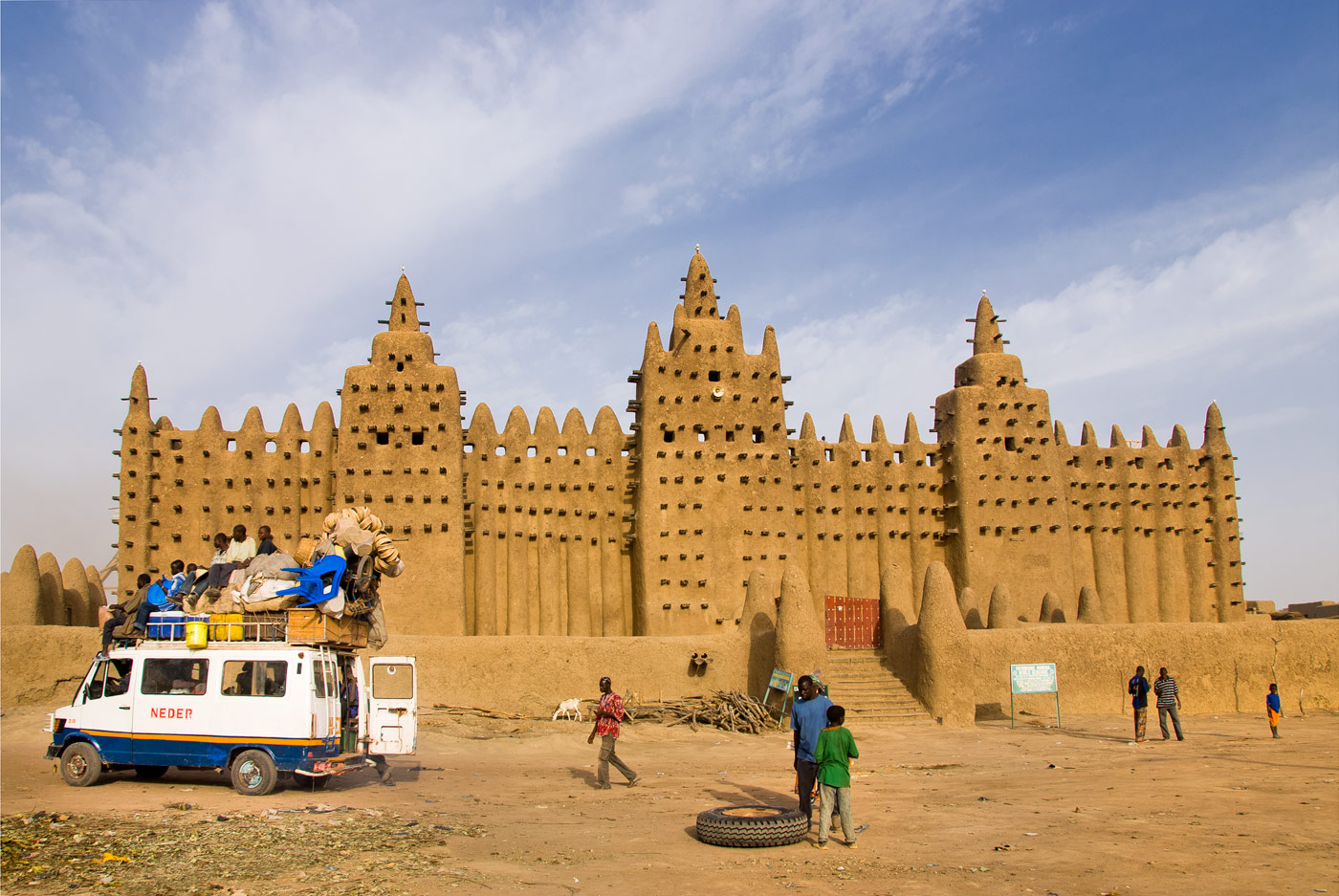 This gigantic sandcastle was built with extreme patience and accuracy to detail. It even looks impossible as to why it's still standing.
Container City (London, England)
They genuinely look like enormous Lego blocks. It's actually pretty awesome and elegant to look at.
WonderWorks (Pigeon Forge, Tennessee)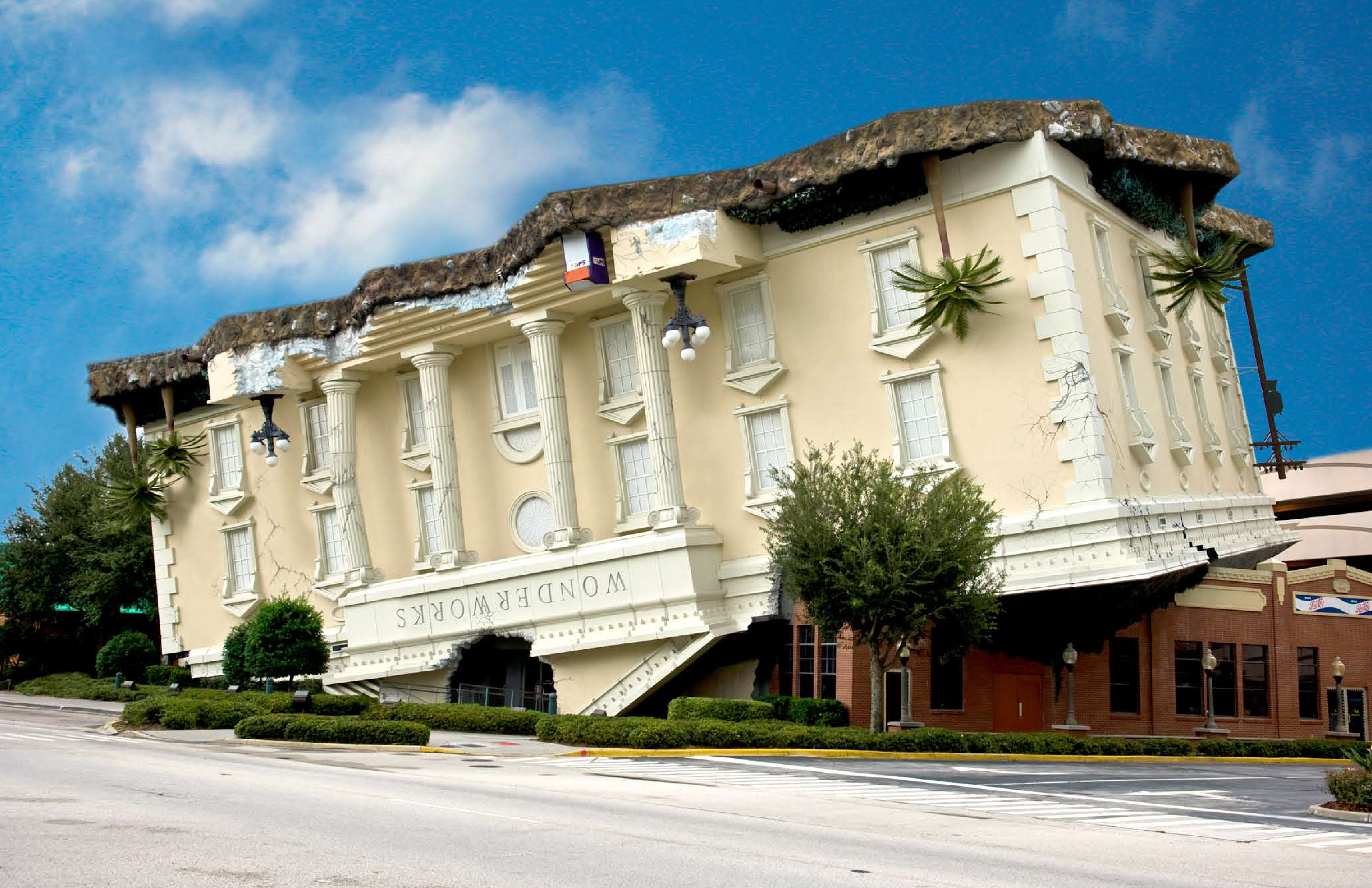 The architect probably thought that making a building with sensible positions, like being right side up, is too mainstream.
The Solar Furnace (Odeillo, France)
This is one great example of using renewable energy to save the environment and conserve energy in the most creative way.
Cathedral of Brasilia (Brasilia, Brazil)
It's a fine-looking cathedral, aside from the fact that it coincidentally looks like an alien spaceship . . . or maybe it's not a coincidence after all.
Tenerife Concert Hall (Tenerife, Canary Islands)

The roof alone is enough to make you wonder what could've been going through the architect's mind when he made this.
La Pedrera (Barcelona, Spain)
Cool, sure. Creepy, yeah. The designs and the intricate method in creating such a building are amazing though.
The De Young Museum (San Francisco, California)
Another building that looks like it was taken out from a page of a sci-fi book. We really are being futuristic about our buildings here.
So these were some of the most bizarre buildings that we were able to gather. Some of them are wonderful, some are funny, while others are a bit creepy. However, no matter how they look, we have to pay respect for the brilliant architects who have managed to come up with these complex designs. Their masterpieces are truly awesome all in all.
Want to see more? Check out the articles below for more amazing architecture: