A computer keyboard is one of the essential components of a computer. While it is basically needed so you can type out documents, recently there have been different designs and uses of keyboards. They are now used for playing games, controlling media players, and launching applications.
To meet the demand of users, keyboards now have media controlling keys, special keys to play games, shortcut keys to launch applications, and some even have touch screens instead of buttons.
Below, take a look at these unusual keyboards, which are not usually seen in offices and homes.
This USB gaming keyboard is the Wolf King Warrior XXtreme. The lighted keyboard option lets you play games even in the dark.
Users can type with one hand and the audio controls and K Lock feature allows for constant communication. The important control keys for FPS and RPG games are accessible with minimal changes of hand position. It's got a flexible three layer silicon membrane for extremely quiet use.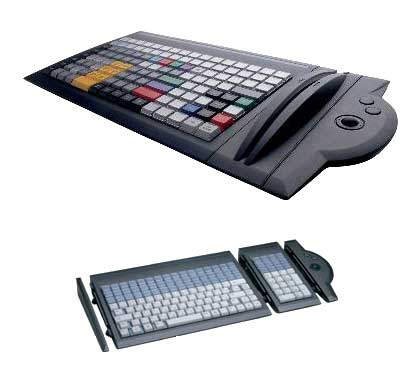 This is a customizable keyboard with plastic housing. It has user definable input data control, which makes it a good solution for a user's particular needs. The Tipro has optional pointing, reading, and control modules.
The orbiTouch has no keys and is an ergonomic keyboard. The orbitouch creates a keystroke when you slide the two domes into one of their eight positions. A user can type different characters by sliding the domes to create letters and numbers.
It comes with an integrated mouse, a typing tutor program, and on-screen help so that you can get used to the new typing process.
The Luxeed computer keyboard is colorful. It looks like any other keyboard at first but when you connect it to the computer, it displays colorful lights. It has 430 LEDs that can be assigned a different color. The numeric pad is detachable.
The Virtual Laser Keyboard is an accessory for gadgets like BlackBerry, smartphones, PDAs, and tablet PCs, but it can be connected to a computer using a USB cable.
The keyboard comes with a leather jacket. You can place it in your pocket because it's the size of a Zippo lighter. It operates in complete darkness.
The Optimus Maximus is a customizable keyboard that allows you to choose the sequence of the characters on the keyboard. You can use any language and any characters. The keyboard contains 113 screens with a resolution of 48 x 48 pixels.
The Logitech G19 Keyboard is a sophisticated gaming keyboard. It has multi-key input that makes it possible to use up to five keys at once to perform multiple complex actions while gaming.
There is a game panel LCD that shows game stats, system information, video playback, and more. You can select back lit for the characters, so you can easily locate keys.
The Logitech di Novo Edge keyboard is made from black Plexiglas and set into a brushed aluminum frame.
TouchDis navigation technology allows you to move the cursor by moving a finger up and down the disc. The volume can be adjusted by the touch sensitive volume slider.
Its PerfectStroke key system lets you type fast without making a sound or hurting your fingers.
Keep up with the latest technology for 2015 below: