One adorable bear that is taking the Internet by storm with her cuteness is Smudge the Sun Bear.
Smudge the Sun Bear is the latest addition to the Nanning Bear Farm in China. When the bear farm in China was discovered by Animals Asia, they remodeled the facility from a place of cruelty to the ultimate refuge for 130 bears who previously spent their days locked up in cages while their bile was painfully extracted.
"Come and let's take a dip together!"
Smudge was discovered among a sleuth of bears who were in desperate need for some tender, loving care. As part of Animal Asia's Peace by Piece program, they started an enrichment program for Smudge who was only four months at that time. From then on, Smudge's took affection from the staff members whom she treated as her real family.
"Grr, I'm fierce! I nom you!"
According to the organization, Smudge has since become quite the "real little princess." But you can't really blame a girl for enjoying the finer things in life after being taken from her family at such a young age. Bears typically stay with their moms for about the first two years of their life, so it's safe to say that she deserves all the pampering she can get!
"Bath time and snack time unite!"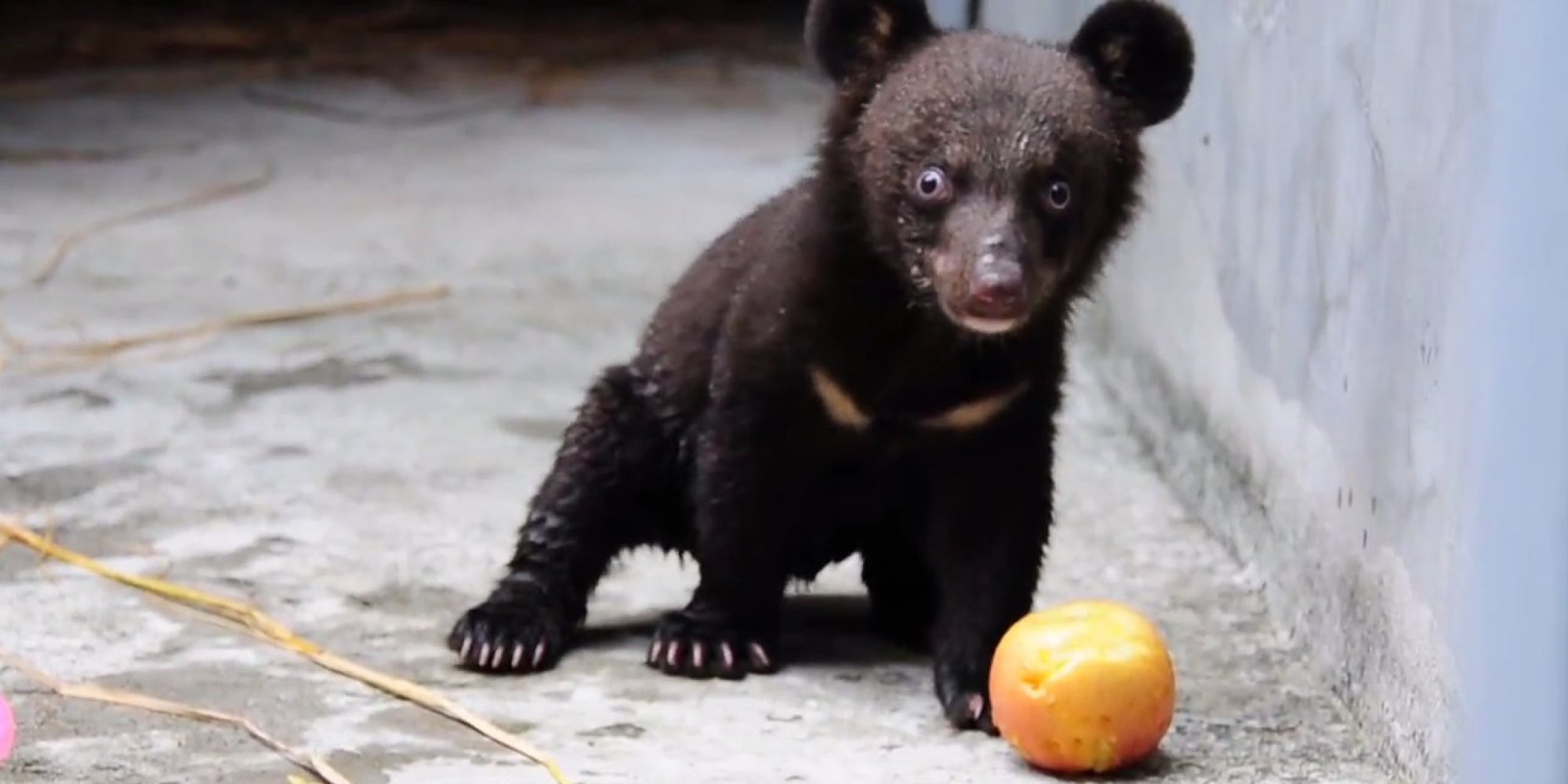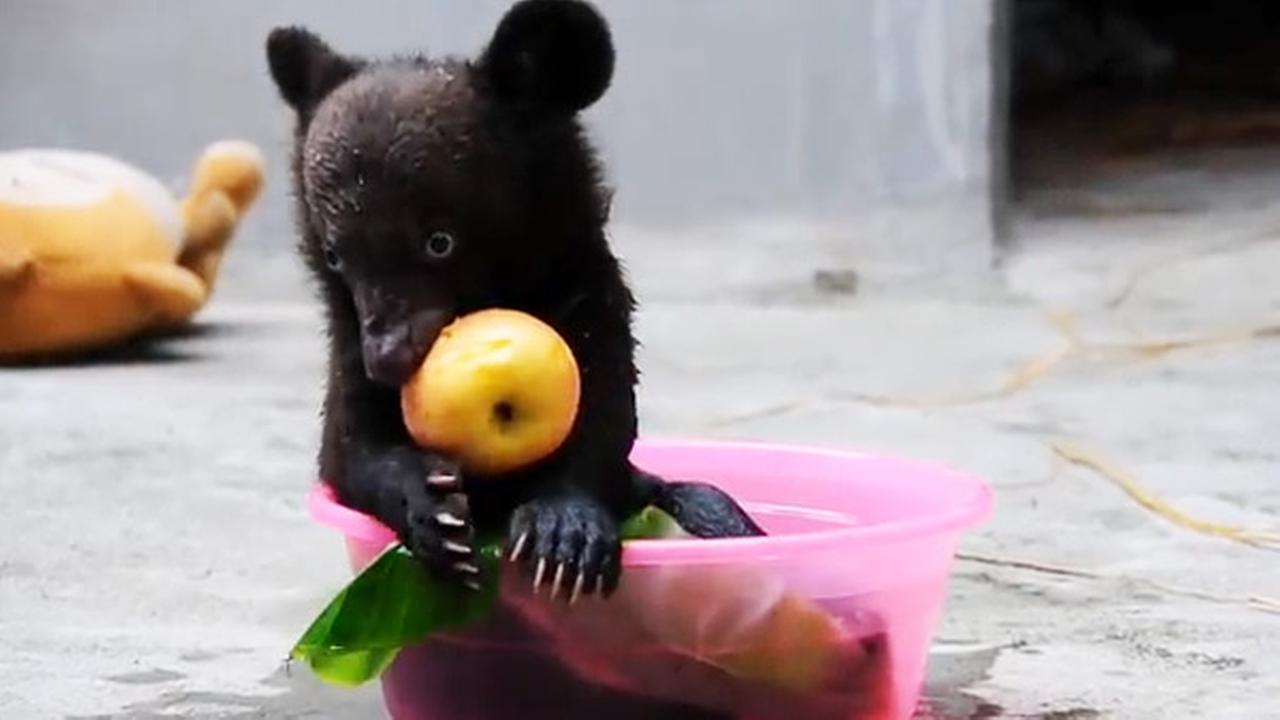 Watch the rest of the cutie's playful romps:
Check out more of these adorable and huggable mascots from Mother Nature taking a dip and splashing around.
Click on the links below for more similar stories about bear: