In 2012, an Austrian daredevil set the world record for the highest parachute jump. Austrain Felix Baumgartner jumped from a height of 24 miles on October 14, 2012. His record stood for two years until the 57 years old Google vice president, Alan Eustace, broke it.
In October 24, 2014 at Roswell, New Mexico, the 57-years-old executive was tethered to a high-altitude helium balloon. He was lifted from an abandoned runway. After reaching his jump point, 25 miles up in the atmosphere, Alan stayed there for 30 minutes. The Google executive took his chance to take in the unique view of the world from up there.
From 135,890 feet high in the atmosphere, Alan Eustace plunged back to earth. The Guinness World Record jump was organized by Paragon Space Development Corporation. The company leads projects that explore the stratosphere. They are also developing a self-contained spacesuit to be sold commercially.
Watch the record breaking jump below.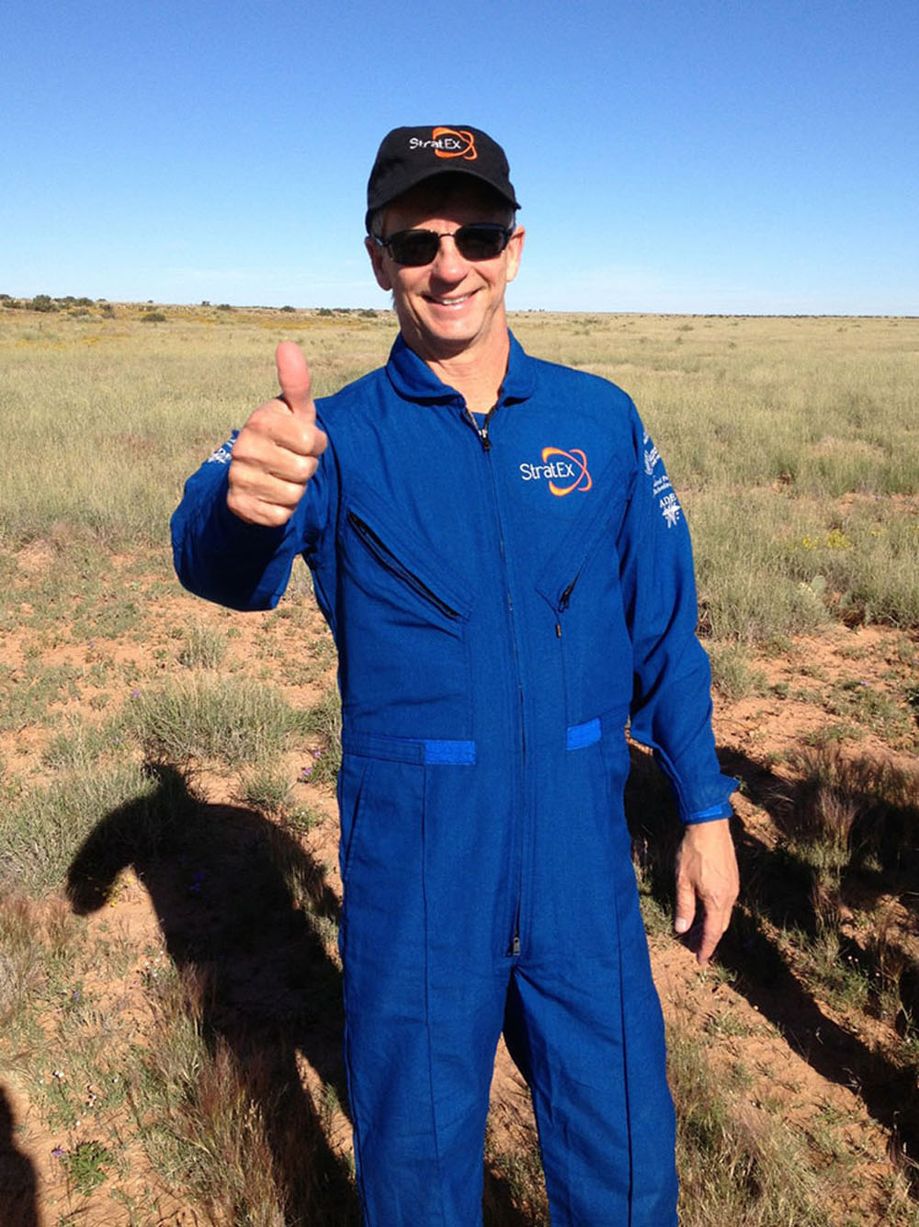 Check the video here: